I give greetings to you in the name of our Lord Jesus Christ. My name is Arnel Paje, and I am receiving free online training at CLI. I'm from the Philippines, and currently, my family and I live in the Middle East. My wife, Mary France, and our cute baby, Maria Lenra, and I have lived here since 2012. We serve the Lord Jesus Christ in the ministry here for over seven years now. Despite our situation, when it comes to sharing the Gospel, we have confidence in the promises of God. Because I know it is the will of God, and it is our heart to serve the Lord in any situation.
I have a teaching ministry dream since I have a child. Throughout my life, since my youth, my family and I have loved music. Playing instruments is my interest, and I have the talent that God imparted to me. Into my adulthood, I was not interested in attending church. But from the moment that God touch my heart through His Word, the Bible, He changed my heart and renewed it. Everything was changed, and I surrendered everything to Jesus.
My prayer through all of this race is to seek more of God and be closer to God. I want to give Him glory in whatever I do. As the Apostle Paul said Colossians 3:23, "Whatever you do, do it enthusiastically, as something done for the Lord and not for men." Through the fantastic gift of faith from God, my faith grows because of Jesus Christ in me.
Free Online Training at CLI
Now, through this free online training at the Christian Leaders Institute, I pray that God may bless us with wisdom and knowledge to serve Him better. My family and I thank God for the Christian Leaders Institute. CLI helps me in so many ways. One of those ways is that I can study online while continuing to work at my job. Thank you so much, CLI, Mr. Henry Reyenga, your family, and staff for this opportunity. The dedication of your time to this ministry is appreciated.
May the Lord God Almighty Father through His Son Jesus Christ and by the help of the Holy Spirit bless you and keep you all on your visions and missions. To God Be The Glory forever and ever! Amen and Amen!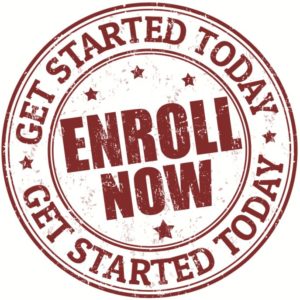 Learn more about ordination at the Christian Leaders Alliance. Interested in a low-cost degree? Check out the Christian Leaders College.
https://cli-wp-uploads.s3.amazonaws.com/wp-content/uploads/2020/09/pp.jpg
640
640
Christian Leaders News
https://cli-wp-uploads.s3.amazonaws.com/wp-content/uploads/2022/11/Screen-Shot-2022-11-18-at-11.13.18-AM-300x122.png
Christian Leaders News
2020-09-10 07:55:52
2020-09-10 07:55:52
Free Online Training at CLI