Each of us has a testimony and a calling. My name is Petrida E. Karch, and I am receiving free ministry training at CLI. Born in Afrika-Tanzania, I live in Germany with my husband and three children. Professionally, I studied Human Resource Management, Microcomputer Application, Graphic & Web Designing. We live in a small village called Waigolshausen, and we are a happy family.
My Youth
I grew up in the Roman Catholic Church. During my childhood, I spent my schooling in the Roman Catholic Msolwa St. Gaspare Bertoni Secondary School. I visited my family during the school holidays. At our school, we had a routine of praying in the morning and in the evening. I was learning a little bit about Jesus Christ there.
Marriage and Obstacles
Currently, we are a happy and peaceful family. Since I received Jesus Christ into my life, I started facing lots of obstacles in my marriage. One day, my husband changed his mind and started angrily talking to me. He said, "Why do I serve the God of heaven? Why do I pray, and why am I reading the Bible a lot?" At that time, I was already filled with the Holy Spirit and speaking in tongues. The Spirit told me that it was not my husband but a demon speaking. I bound him with Luke 10:19, Matthew 16:19, Jeremiah 1:10. I said, "I command you in the name of Jesus to come out of this man and set him free."
He spoke to me, "Why do you want to build a church of God? Why do you want to serve the God of heaven?" So, I kept saying leave this person and never come back. By God's grace, my husband came back to normal again. Since then, I have been reading the Bible, and he has no problem with it.
I went through trials and many obstacles. However, the Holy Spirit told me not to be afraid and not to give up. The war is between the two kingdoms (kingdom of darkness and the Kingdom of heaven), and we are always victorious. Holy Spirit also told me, "You will be cut off, you will be hated and persecuted for my name's sake, but be thankful that you live in the Kingdom of Heaven." From there, every battle that arises, I thank God and fight against it in the spirit world where our struggle is in 2 Corinthians 10: 3-5.
Walking with God
 I have a relationship with God by reading the Bible, praying, and worshiping Him. Much learning occurs as I read the Bible. The purpose of God is before me. I do not need to be afraid of the war because the battle belongs to Jesus Christ.
My spiritual dream is to bring people to the kingdom of God through Jesus Christ. Let all people know that Jesus is the way, the truth, and the life. Let people know that we cannot reach the kingdom of heaven without Jesus Christ. Jesus is our Savior and Redeemer. My biggest dream is to see many released from their spiritual bonds and come to the God of heaven through Jesus Christ. All this we can do through Jesus Christ, who gives us strength and tramples on our enemies.
Finding the Way to Free Ministry Training at CLI
God has a purpose for me. He wants me to do his work and has enabled me to perform miracles through his Holy Spirit. I was looking for an online college so that I could study more and get certificates that would help me to do God's work without government interference. The Holy Spirit has shown me this as the devil puts many obstacles so that the kingdom of the world may not be saved and become the kingdom of the Lamb, the kingdom of Jesus Christ. That's when I searched on the internet and found the Christian Leaders Institute. I applied and was accepted to start my studies.
I look forward to my free ministry training at CLI and the rest of my journey with God. Thank you, CLI, for this opportunity.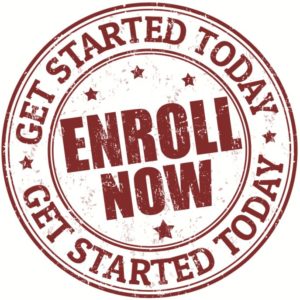 Learn more about ordination at the Christian Leaders Alliance. Interested in a low-cost degree? Check out the Christian Leaders College.
https://www.christianleadersinstitute.org/wp-content/uploads/2020/09/Ministry-training-at-CLI-1.jpg
672
558
Christian Leaders News
https://www.christianleadersinstitute.org/wp-content/uploads/2020/07/CLI-LOGO-e1432902471812-300x94-1.png
Christian Leaders News
2020-09-11 10:27:17
2020-09-11 10:27:17
Ministry Training at CLI