"Kia Ora!" (hello in Maori) My name is Deborah Russell, and I am studying at CLI for my women's ministry calling from God. I live in Christchurch, New Zealand. Christchurch is known as the Garden City in the South Island of my country. We are known for beautiful scenery and friendly people. I was born in Timaru in October of 1968.
I gave my heart to the Lord as a child and loved Jesus at Christmas time when we sang those Christmas carols. One doesn't know the story of Jesus unless one grows up in a Christian home. I was baptized at ten. My parents moved to Twizel, in the heart of Mackenzie country. Winters were hard, and summers were long and hot.
Challenges
I didn't get my school certificate from Twizel High School as I had learning difficulties. Reading, writing, and mathematics were my downfall. So, I left school to work in a restaurant. I met my first husband at 17, had our first child at 18, and married at 19. We had three girls together. About six months after the birth of my youngest, I left my husband and my three girls in his care. I was in counseling for childhood abuse and tried to get marriage counseling too.
After a while, I went back to live with my parents to rebuild my relationship with them. I missed my girls and wanted to get closer to them. I tried to study travel and tourism, but because of an old sports injury, I finally got an operation on my right knee. Later on, in that year (94), I meet another man, and we got married in (99) in Christchurch. Sadly my husband died in 2007 to cancer. A friend of ours learned of my husband's passing and wanted to meet for coffee. We did, and we haven't been apart since.
In 2010, a series of earthquakes hit Christchurch. The first one was 7.1. Then in February 6.4. One hundred and eighty-seven people lost their lives. The city was rebuilding. I went to the local Salvation Army in Belfast and became an adherent soldier.
Study at CLI for My Women's Ministry Calling
A friend of mine used to hold a small coffee group with ladies from church. Sadly she left, and I was missing our coffee catchup. So I got a few ladies together, and we would meet once a month. In my corp, they hadn't had women's ministry in many years. So I talked to my church leaders and offered my services for women's ministry. We went from six people to 30, averaging about 14 at a meeting. We just celebrated our first year in March. Sadly after the COVID situation, we went into lockdown.
I want to use this time to study for women's ministry.  So, I came across the Christian Leaders Institute online and started in the admissions class. Now, I am about to complete the Christian Leaders Connections class. All of the courses are professionally done. The materials and test assignments are achievable. CLI allows me to learn and grow in my ministry. The classes will empower me to strengthen and equip me for my future. I love the Lord, and he keeps showing me answers to my prayers. I study for Jesus and building His kingdom. Thank you for this opportunity, CLI!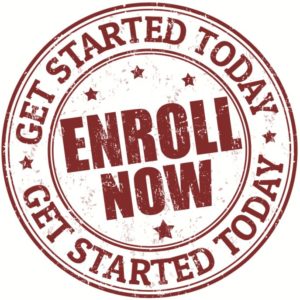 Learn more about ordination at the Christian Leaders Alliance. Interested in a low-cost degree? Check out the Christian Leaders College.
https://cli-wp-uploads.s3.amazonaws.com/wp-content/uploads/2020/09/Womens-Ministry-Calling-1.jpg
957
642
Christian Leaders News
https://cli-wp-uploads.s3.amazonaws.com/wp-content/uploads/2022/11/Screen-Shot-2022-11-18-at-11.13.18-AM-300x122.png
Christian Leaders News
2020-09-14 10:08:19
2020-09-14 10:08:19
Women's Ministry Calling