Hello, my name is Janice Newman. I have a mission to honor God and help others, so I am excited to receive free ministry education online at CLI. Currently, I am a resident of the south suburbs of Chicago. I am a mother of three adult children and a wife to a wonderful husband named Philip. With a master's degree in professional development with a certificate in Christian Counseling, I am a full-time, licensed special education teacher working with elementary school students. Further, I am also a self-employed real estate appraiser and broker for the past 20 plus years.
I had a traumatic childhood from being a product of an extramarital affair. Surviving my mother's attempt to abort me, I had a heart attack at four years old. I suffered child abuse, homelessness, depression from my stepfather lining my family up as a teen threatening to shoot us. I was a foster teen working full-time to help support my family while going to high school.
God Was With Me
My childhood spiritual journey was limited in my younger years. My parents did not attend church regularly nor talk about God in the household. We lived in Chicago until I was ten, where I experienced a mixture of racism with neighbors threatening my family to move out of the neighborhood. We were one of the first minorities in the area. The neighborhood changed quickly from racism to violent gangs trying to break in our home, so we moved to the suburbs of Chicago.
I went to church once under the age of 12. However, I prayed on my own as a young child. How I learned about God, I do not remember. At a young age, I prayed and communicated with God regularly. I felt God was with me. With a love for people and for God, I gave my life to Christ at a young age.
I would say that my life was perhaps different after my heart attack at age four, stepping over a dead body as a young child while walking through a gang fight, or from a near miss from being shot at twice at the age of six. I wish I knew what defining moment in my life that I gave my life to Christ, but I cannot pinpoint a time as I was very young.
My Spiritual Dream and Journey
My spiritual dream is to share my love of God with others and help others come to know Christ as their Lord and Savior. I desire to develop my relationship with God, have stronger faith and wisdom to trust God, and follow His plan for my life. I want to fulfill my purpose in life to the best of my ability while overcoming fears and anxiety from my past and my lack of understanding.
Gifted with being quite intelligent and mature at an early age, I owe all my intelligence, gifts, and blessings to God because I am nothing without God. I was always put in charge versus my older sister. My parents needed my help with paperwork and finances before I was 12. It was I who took a stand against the abuse at home from my stepfather at 15 to help save my family. I was the responsible one, the logical one, and the one to count on. Sometimes that got tiresome. I had to learn about protecting my boundaries, but I went through two bad marriages before I realized that fact.
I knew from the age of four that my mother tried to abort me. Therefore, with being mature and intelligent for my age, I knew I was alive because of God. It humbles me to know that despite being unwanted by my mother, I was loved by God, who did, does, and continues to love me and want me. It puts tears in my eyes now as I write this. There is nothing I can do to deserve that mercy and grace. The best I can do is to honor and love the One who saved me. That is when God became real for me.
Challenges and Changes
I had brain surgery three and a half years ago. A day after surgery, an accident happened in the hospital. My nurse tripped and dropped me in a chair, and I hit my head. Within 24 hours, I lost all ability to communicate. Being unable to write or talk except for four words, I did not cry. I sat there and prayed and listened. God wanted time just for Him and me, for me to listen and communicate with Him. Everything was shut out so I could listen. So, I listened and learned a lot. Those who have ears let them hear.
By the grace, mercy, and blessing of God alone, my ability to talk and communicate returned in three and a half days, right before Christmas. I learned the value of the benefit of my voice, love, communicating, and helping others. At that time, my husband and I were only dating for two weeks. He committed to helping me recover.
After I recovered, God allowed me to start, sponsor, and run a summer youth group for two years in a row. I wrote a self-help book, started a life coaching program, completed a graduate certificate in Christian Counseling, and have a weekly cable television show focused on topics to help others to reach their goals reflecting on God's perspective from the guest.
Free Ministry Education Online at CLI
The free ministry education online from Christian Leaders Institute will enhance my knowledge and ability to assist others to come to Christ. I hope to build a deeper relationship with God. The free training at CLI is essential for me because I want to expand my knowledge of Christ, ministry, and life coaching with the Christian perspective. I want to be trained to run a ministry and to help people come to Christ. I also desire to learn more about ministry and build my relationship with God. With an increase in my knowledge of God, the more I know, the better I can help others.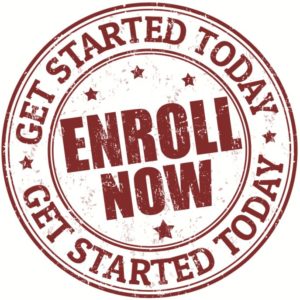 Learn more about ordination at the Christian Leaders Alliance. Interested in a low-cost degree? Check out the CLI's Leadership Excellence School.
https://cli-wp-uploads.s3.amazonaws.com/wp-content/uploads/2020/08/Janice-Newman-Headshot-scaled.jpg
2560
1707
Christian Leaders News
https://cli-wp-uploads.s3.amazonaws.com/wp-content/uploads/2023/07/Christian-Leaders-Logo-PNG-3-300x129.png
Christian Leaders News
2020-08-28 09:09:00
2020-08-28 09:09:00
Free Ministry Education Online