My name is Harry Orlowski, and I am excited about the free minister education opportunity at the Christian Leaders Institute. I was born in Hollywood, California. I remember seeing movie stars on Hollywood Boulevard when I went for walks with Mom and Dad. We moved south to the little beach town of Carlsbad, California, when I was only five years old.
My Early Years
In Carlsbad, I attended public school and worshipped at Saint Patrick's Catholic Church every Sunday. I also attended catechism classes for six years until confirmation. Therefore, Christ was always part of my life. Carlsbad was a great place to grow up. I later realized that it was pretty close to paradise than some of the big cities I later called home. What a childhood of innocence and wholesomeness – friendly people, safety, and great weather! There was also magnificent golf in that area. I used to play at the world-famous Torrey Pines several times a week and at a local course nearly every day after or instead of school.
When I graduated from Carlsbad high school, I attended San Diego State University. I graduated with a B.A. in anthropology and economics, as well as an M.B.A. After finishing at SDSU, I transferred to the University of California at Irvine to pursue a Ph.D. in management.
Illness and Surrender to Christ
After working at a few corporate positions, including Blue Cross of California, and Metropolitan Life, I finally burned out after a lifetime of school and work. Too many 80-hour weeks got to be too much for me. So, I became terribly ill with an infection that put me in a hospital for more than a month.
It was the hand of God that took me to Hollywood Presbyterian Hospital. Because, for the first time in my life, I was bombarded with Bible-believing Christians preaching God's word to a captive audience. Something awoke in my soul – a fervent desire to read the gospel! I read the New Testament several times, and that ignited a long-dormant desire to know Jesus Christ! Well, that was 30 years ago that I confessed my many sins and asked for Jesus Christ to be my Lord and Savior. It's amazing how sometimes our lowest point in life can serve as the springboard for the turning point towards salvation.
New Direction
After taking a few months off work, I began to question whether I really wanted the corporate rat race. The answer was a very loud and clear, "No!" I decided to take it a bit easier for the rest of my life and have more balance. So, I took classes to earn a California teaching credential and learn a new language, Spanish, to teach in bilingual public school settings. Therefore, at 39 years old, I got a new start as a public school teacher.
I was pretty anchored in Christianity by then, and I constantly looked for opportunities to sneak Christian teachings into the curriculum. This practice was frowned upon officially, but believers do it anyway. That's how God used a humble teacher to put Christian ideas into the hearts and minds of impressionable young children. After only three years in a classroom, I decided to get an M.A. in Educational Administration and an administrative credential to become a school administrator. I did, and I worked at LAUSD for 20 years until I retired in 2016.
In 2016, I went on vacation to Acapulco and fell in love with Mexico and moved to Mexico City, where I currently live most of the time. Actually, I switch back and forth between Mexico City and Hollywood.
Minister Education Opportunity at CLI
Christianity has been important to me for 30 years. So, when I saw the Christian Leaders Institute minister education opportunity to learn more and seek ordination, I jumped at it. I began in June of 2020, and I'm enjoying my first taste of formal theological instruction with some excellent professors.
There is a coherent thread woven through this story, and it begins with early exposure to religion that was fairly intense for about 10 years. That served to establish a latent desire to know Jesus Christ that was later rekindled at a time of desperation. Reading the New Testament with fresh and more experienced eyes ignited a love for Jesus that has lasted ever since.
It is now a natural progression to devote my time to know God better and learn how to share salvation with others. My spiritual dream is to bring others into a relationship with our Lord and Savior, Jesus Christ. The CLI training helps me have the substance, coupled with my enthusiasm, to be more effective at this mission. Thank you, and God bless!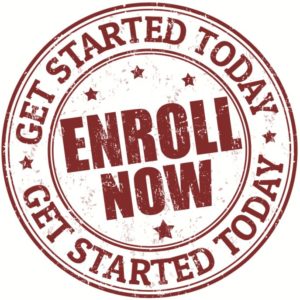 Learn more about ordination at the Christian Leaders Alliance. Interested in a low-cost degree? Check out the CLI's Leadership Excellence School.
https://cli-wp-uploads.s3.amazonaws.com/wp-content/uploads/2020/10/Minister-Education-Opportunity-1.jpg
824
687
Christian Leaders News
https://cli-wp-uploads.s3.amazonaws.com/wp-content/uploads/2023/07/Christian-Leaders-Logo-PNG-3-300x129.png
Christian Leaders News
2020-10-22 09:33:24
2020-10-22 09:33:24
Minister Education Opportunity at CLI