Greetings to all in the name of our Lord Jesus Christ! My name is Lala Malope. I am thankful for the free Bible study opportunity (Learn more about Studying the Bible, Click Here) at the Christian Leaders Institute. By God's grace, I am a Christian Leaders Institute student.
I was born in 1991 in South Africa in a small rural area called Mashashane in Polokwane, Limpopo province. My parents had me at a very young age. Therefore, I was raised by my grandmother with other siblings. We were about nine grandchildren in a small house with four rooms. My grandmother is an amazingly strong woman full of jokes, so the house was full of joy and laughter.
We all went to school and completed high school in the village. In 2010, I moved to Gauteng, Johannesburg, to further my studies. I obtained a diploma in business administration.
My Spiritual Journey
The last memory I have of the family going to church is when I was five years old. After that, never again did we set our foot there. I was too young to understand, anyway. So at home, we prayed to God and worshipped other gods and ancestors too. They still do. I did not see anything wrong as that was the only life I knew, and I had to obey the elders at home.
I am a person who dreams a lot. In fact, I never sleep and wake up without a dream. That made the elders conclude that I have a spiritual calling. There were some rituals to be done for me. I carried on with the life of worshipping ancestors and waited for an answer on what to do. However, it never came. In fact, every time I spoke to and worshipped them, my dreams and visions faded. It was like I moved further away from the true God.
How I Met Christ
After graduating, I found a job and had my own space, not close to any family members. That helped me a lot. Even though I did not stop worshipping ancestors, I began to realize that something was wrong. I was not getting the connection nor responses when I communicated with them. Yet, the spiritual void grew bigger and bigger. I knew I had to step into something, but I did not know what exactly. One Sunday, I woke up and went to the nearest church. I met my Savior, Jesus Christ, that day! That was November 2019. It's been almost a year, and I never felt so alive.
My Humbling Experiences
In 2014, after I got a job, I fell sick. It was a strange sickness because I would have severe stomach pains but only at night or alone. In the morning, I would go to work, and it would be as if nothing ever happened as I felt no pain. I went to clinics and hospitals, but the pain did not leave me. After a time, I got better but realized that my menstruation got lighter until there was nothing. I have not seen my periods in seven years to date.
Before I was born again, I tried everything and everyone. I was afraid of the impact that this condition meant for me with infertility problems for the past years. It is a rare and sensitive issue. So I never found someone to talk to about it. I just cried and found no joy in life.
However, when I allowed Jesus Christ into my life, I found closure. I tell him how I feel, and he responds. So, I surrendered all the burden I had been carrying for years and find rest in him. Yes, the situation has not changed, but the living God I serve has given me peace. Also, I now know the promises he has made to me in Christ, and I know all is well. He is at work, and nothing is impossible with him!
Growth in My Relationship with God
I came to know God personally as my dreams and visions started happening in the natural. I dreamed of something, and it came to pass. That's how I realized that God does communicate with me, and he has been fighting my battles all this time. In one of my dreams, a voice told me my purpose and how God will use me. I woke up crying and very much afraid and excited too.
The Free Bible Study Opportunity at CLI
My spiritual dream is to know God even more. I want to help my family get saved and turn from worshipping ancestors and other gods. Therefore, I need to be more equipped and have more knowledge about the Gospel. (Learn more about Studying the Bible, Click Here)
I also need to build up my confidence because I would like to start a ministry organization for women. There, women can talk about their infertility issues and make awareness to their families and communities to understand and be supportive at all times.
I want to thank the Christian Leaders Institute for this free Bible study opportunity. Signing up was easy, and before I knew it, I was a student. It's been only a month, but I feel the impact of the training already. Thank you again to the team of CLI!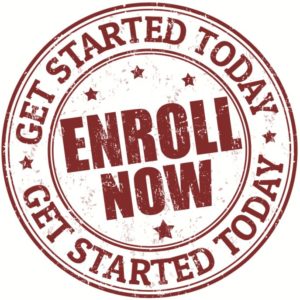 Learn more about ordination at the Christian Leaders Alliance. Interested in a low-cost degree? Check out the Christian Leaders College.
https://cli-wp-uploads.s3.amazonaws.com/wp-content/uploads/2020/10/Free-Bible-Study-Opportunity-1.jpg
828
571
Christian Leaders News
https://cli-wp-uploads.s3.amazonaws.com/wp-content/uploads/2022/11/Screen-Shot-2022-11-18-at-11.13.18-AM-300x122.png
Christian Leaders News
2020-10-23 08:58:54
2020-10-28 10:45:39
Free Bible Study Opportunity at CLI