Hi everyone, my name is Meschiel Lactayan Taquil, and I am thankful for the free ministry learning online at the Christian Leaders Institute. I was born and grew up in a remote place in the Philippines. Currently, I live and work in Muscat, Oman as an assistant school nurse. I grew up in a broken family. My parents separated when I was eight years old. I have four siblings and am the eldest.
My Childhood
When my parents separated, my siblings and I were separated from each other as well amongst my father's relatives. My mom decided to work abroad and left us. My dad left us also to look for a job somewhere far from our hometown. When my dad returned after three years, he took me and my other siblings. Then we lived together with his new wife.
When I was 15 years old, I needed to leave because my dad could no longer support my studies. I needed to find ways to support my dreams in life as a working student. My uncle, the eldest brother of my mom and a soldier, helped me. I needed to work for them as a house helper while studying. My uncle provided everything I needed. He was good to me except for the other family members. I almost got raped by one of his wife's relatives when we were staying together in the same house. They were extended family. His daughter, my cousin, treated me as if I did not belong to the family. She was mean to me. I considered her one of my biggest challenges in achieving my dream.
My Youth and College Experience
When I reached college, my uncle enrolled me in a private university, Catholic University School, in Butuan City, Philippines. In my first year, the first semester, I took up a Commerce Course major in Finance. However, in the second semester, my uncle told me to shift to the nursing course. During my college days, I encountered many trials in life. Filled with frustration, depression, and hardship, I almost gave up on my life. I felt alone and a loser and tried to end my life by attempting suicide.
Thankfully, I met some friends. Some are true to me to this day, some were fake. But that's life, I suppose. I released my sadness, my disappointments, my brokenness by spending my free time in the clubs. Sometimes, I skipped classes to drink, and I learned how to smoke but never tried hard drugs. My true friends were my family. They were always with me when I needed comfort or someone with which to talk. Despite everything, God also never abandoned me. He helped me to get up and to continue my dreams. I graduated with a Bachelor of Science in Nursing in 2010 and passed my license board examination in the same year.
My Spiritual Journey
Before I took the board examination, one of my friends invited me to go to church. She encouraged me to pray, to talk to God in a private place. At that moment, I felt the presence of the Holy Spirit in that place. I knew in my heart that He was there. I cried and told Him everything. Then, I confessed my sins and asked His forgiveness. Finally, I asked Him to help me pass the board examination. And God heard my prayers. He gave me my License. From then on, God changed my heart and my life. I decided to walk with Him, and there's no turning back!
Soon, I got a job and helped my siblings. I supported their studies until they graduated from college. However, my youngest brother is still studying. Every time I feel tired, God is my strength. I keep on praying to Him to guide me in every way and hold me tight. I surrender my life to God, my future, my plans. I've read the Bible and understand His Word through the help of my Pastor. I meditate on His words.
Currently, I am part of the worship team as a worship leader in our local church. I am humbly committed to serving God using my voice that He has given. I am also serving as a deacon in our church. How blessed and grateful I am to be part of the ministry for God's glory!
Free Ministry Learning Online at the Christian Leaders Institute
The Christian Leaders Institute is a great opportunity for me to understand more about my mission as a servant of Jesus Christ and to abide deeply in Him. It is a tool to enhance my skills, competence, and credibility.  Then I can share the word of God, gain confidence in leading, and tell the world about the goodness of our Savior Jesus Christ. I am here at CLI because I want to embrace my calling. I am beyond blessed to have this free ministry learning online at CLI.
God Bless Us All!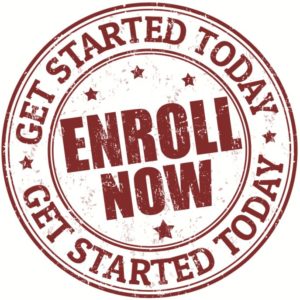 Learn more about ordination at the Christian Leaders Alliance. Interested in a low-cost degree? Check out the Christian Leaders College.
https://cli-wp-uploads.s3.amazonaws.com/wp-content/uploads/2020/08/PROFILE.jpg
373
280
Christian Leaders News
https://cli-wp-uploads.s3.amazonaws.com/wp-content/uploads/2022/11/Screen-Shot-2022-11-18-at-11.13.18-AM-300x122.png
Christian Leaders News
2020-09-01 09:21:57
2020-09-01 09:21:57
Free Ministry Learning Online at CLI