My name is Sandy Brooks. This story is about my journey to start my free Bible study training at the Christian Leaders Institute (Learn more about Studying the Bible, Click Here). I live in Martinsville, VA, but I am from the small town of Rocky Mount, VA. In 2019, I moved to Martinsville, VA, to be closer to the private school that my son attends.
My Beginnings
I am the oldest of two girls. I didn't have a bad childhood. My mother and father both worked full-time to provide for my sister and me. When I graduated from high school, I joined the Army Reserve. Since the Army Reserve is part-time, and there is not much income, I worked two jobs to get by and raise my newborn son. Then, I decided to join the regular Army to have a full-time job, insurance, and a better life for my son and me. Being in the Army gave me a lot of time to travel and see new things. I was in the Army for 10 1/2 years and had two wonderful boys.
Saved by Grace
In 2010, I met my husband. And we got married 3 years later. We are a blended family with 4 children of his and 2 children of mine. Life is a challenge, but through the grace of God, it works. In 2013, we were invited to attend a church called Inner Faith Fellowship Ministries. There I fell in love with God and my church. My husband, me, and my son were baptized in February 2014 and gave our lives to God. The day that I gave my life to Christ, I knew things were going to change, and did they ever.
Struggles and Renewal
However, I took a wrong turn, not asking God to guide me and just did what I wanted to do. I decided to take a job in Tennessee, and not only did it take a toll on my marriage, but I lost my way and my walk with God. My husband and I separated for 1 1/2 years, and I also lost connection with my church.
Therefore, I knew that things had to change, and I had to be a better me. I wanted my marriage back on track. I loved my church and wanted nothing more than to get things back on track with my spiritual walk. So my husband and I decided to get back together and put God first and foremost in our lives. I went back to my church, and we started doing counseling with our Bishop. The more I was in church, the better I felt. I knew things were changing when I was in church, listening to Bishop preach. Something inside of me stirred, and I wanted more and more of God's Word.
Finding CLI for Free Bible Study Training
Then, one day, I was on the internet looking for colleges for free bible study training. That's when I came across the Christian Leaders Institute. I researched CLI's website and fell in love with the school. So here I am, studying and learning more. At CLI, I realized that I want to do ministry and make a difference in my life and others. At first, all I wanted to do is learn more about the Bible, but God has put it on my heart to study for the ministry. I pray and ask God to continue to give me wisdom and knowledge to learn all that I can. I look forward to my future and what God has in store for me on the rest of my journey.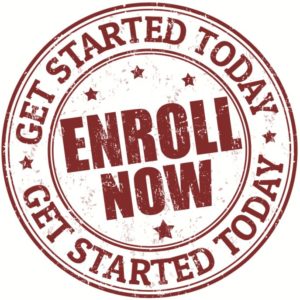 Learn more about ordination at the Christian Leaders Alliance. Interested in a low-cost degree? Check out the Christian Leaders College.
https://cli-wp-uploads.s3.amazonaws.com/wp-content/uploads/2020/11/Free-Bible-Study-Training-1.jpg
811
560
Christian Leaders News
https://cli-wp-uploads.s3.amazonaws.com/wp-content/uploads/2022/11/Screen-Shot-2022-11-18-at-11.13.18-AM-300x122.png
Christian Leaders News
2020-11-23 10:59:11
2020-11-23 10:59:11
Free Bible Study Training Online