Free Bible School Courses at CLI
My name is Trevor Conkey, and I am thankful for the free Bible School courses at the Christian Leaders Institute (Learn more about Studying the Bible, Click Here). I live in the United States in Georgia. My wife, Tracey, and I have three daughters Brittni, Tyler, and Hailey. We also have three grandsons, Tucker, Beau, and Tanner.
My Spiritual Journey Began
My spiritual journey began when I was 16 years old. I was dating a young woman who's family was very devoted to God. To date her, I began to attend church with her family. While at a youth conference at the church over three days in August of 1982, I accepted Jesus as my Savior. At this time, Pastor Mike Warnke prophesied that I would be a pastor and evangelist.
I went on to marry this young woman in December of 1984. At the same time, I enlisted in the Army. In the Army, I went on to be a leader of a Special Operations Team. During this time, my walk with God fell very far away. My priorities were my team. I neglected my spiritual life and family. I was divorced after about six years. After 10 years in the service, I left and transitioned to civilian life. It took many years for me to understand that God was still calling me to serve him. However, I felt so undeserving of him because of my service with the team and my divorce.
Slowly, I began to understand that the Holy Spirit was leading me back. As my spiritual life became stronger and stronger, I remembered the prophecy from when I was 16. So while living in Florida, I attended a seminary. After I had attended for about a year, I moved back to Georgia.
Church Plant, Challenges, and Growth
In 2005, I planted a church and was the Senior Pastor. The church went from 10 people attending to 100 people in 2009. At this time, I burned out due to the neglect of my spiritual walk and my family. I had a problem in my family and had to step down and turn the church over to another pastor. Due to everything, I became very depressed, and once again, I felt that I was the reason all this had happened.
After several years and marrying my wife Tracey, I once again felt the Holy Spirit's leading. God put Tracey in my life for a great reason. After a few years of marriage, Tracey and our daughters convinced me to see a psychiatrist. It was a huge step for me because I believed that I could fix myself. I was diagnosed with PTSD, Bi-Polar 2, and anxiety disorder. Once I understood what was going on and took a pill twice a day, I became a totally different person.
New Direction and Accountability
Tracey and I now had the marriage that we were meant to have. We found a church in Grantville, Georgia. At first, Tracey, being from a Baptist background, wasn't sure about the church. The Pastor and some of the people had tattoos, and some were in recovery.  However, as she got to know the people, she fell in love with Change Church. I loved the church on day one as it was nearly identical to the church I had pastored before.
One day, the pastor and I spoke. I asked him what was wrong as I could see that he was tired. We quickly became friends. I shared what happened with my church. Now, we hold each other accountable for our relationships with God and our families. He opened his pulpit to me to preach once again. It is because of his love and guidance that I found my way back to God and God's calling. I knew that what I had done before did not work, so I searched for online Bible School courses.
More Challenges
During my search in early March of 2020, I contracted Covid 19. We thought at the time it was bronchitis. So I went to the emergency room and was given breathing treatments. After much debate, they gave me the Covid test. They admitted me to the ICU and allowed Tracey to stay with me. At this time, almost nothing was known about this virus. We were in this isolation room for three days. The doctors decided to send us home to quarantine because I didn't show any symptoms.
After getting home, a friend of mine at the local paper asked if he could do a story. I was the first case in our county, and immediate are area. After talking, we decided that it could help everyone see that this is very real.  As Tracey and I quarantined ourselves and did the newspaper article, things turned bad for the church and us. People were attacking us in the church and from the community through Facebook. We thought we had done the right thing by showing people that this was real.
Covid Strikes
After being home for 2 days, I spiked a fever of 103.7. It was at 10:30 that night the CDC called and confirmed it was Covid. They said to continue to quarantine for 14 days. Our church and our family was under attack. I had an anxiety attack and could not breathe. Tracey gave me the inhalers that they sent me home with. Nothing she tried helped. I became ashen gray in my face and lips, and my fingernails were blue. She wanted to call 911, but I told her no. She called our oldest daughter, a nurse manager of the ICU and CCU at another hospital. They video chatted so she could see me. She told Tracey to immediately call 911 and call her back as she was afraid she would have to talk Tracey through CPR.
It took the county rescue a while to get to the house. Once they did, they had no idea how to handle this situation because I was the first. After about 10 to 15 minutes, they finally got me in the ambulance. Tracey heard the paramedic ask me if I had afib. She thought that I would die, and it might be the last time she saw me. This started our battle with Covid.
On the Ventilator
Once at the hospital, they had me on high flow oxygen and gave me a breathing treatment. My oxygen level was 77 and falling. Respiratory failure is considered below 90. They admitted me back into the ICU on a BiPAP machine, which forced air into my lungs. I was able to talk some in between breaths. I called Tracey and spoke to her after about 24 hrs. The doctors and nurses had been calling and asking questions and telling her what they thought might work. As I was the first case, they had no idea.
One day, the Physician's Assistant (PA) told me that I had 2 choices: Be put on the ventilator so they could buy some time, or I die. I knew that most people who go on a ventilator don't come off. I told him I needed to pray, so come back in 10 minutes. As I prayed, I heard the voice of God like a friend talking to me. Jesus was seated on his throne, mediating for me. The voice said I would get through to the other side of this and asked if I trusted him. My answer was yes. God said he loved me and to trust him. When the PA returned, I asked to call my wife. I told Tracey I was going on the ventilator and that I love her. I never got to tell her about God's promise to me.
Test Drug
Then, I went on the ventilator and was put into a coma. I was on the ventilator for 15 days. My family went through a living hell as the medical team tried and failed with many things. During the entire time, Tracey could not come to see me or touch me. We had the best doctors and nurses God could have put on our team. The nurses called Tracey a couple of times a day. They let her video chat with me and put the phone next to my ear so she could pray over me.
The doctors were able to get me in the remdemisvir trial treatment program. I was number 236 in the United States to get this drug. After day two, the team called Tracey and told her they might have to give me a tracheotomy. I might not make it. At this time, my family said no to the tracheotomy. My family had been praying Psalms 91 over me several times a day. On day three of remdemisvir, I began to show improvement, and by the 5th day, they were ready to wake me up.
Rehabilitation and Free Bible School Courses at CLI
I've had extensive rehabilitation, learning to walk, and use my arms again. Every day I get stronger but still suffer from what they call Post Covid Syndrome. I see specialists often and am at 8.5 months into it. I am not working and still have health problems. However, my family and I are still praising God and believe in complete healing.
After 30 days of my physical therapy, I found the Christian Leaders Institute after getting out of the hospital. The free online Bible school courses at CLI allow me to get back to God's plan for me. Since I am not working and have time between doctor's appointments, I can take the free Bible School courses. God teaches me to trust him. He led me to the free Bible School opportunity at CLI. Thank you, CLI!
Trust God for all your needs and live the life God has called you to!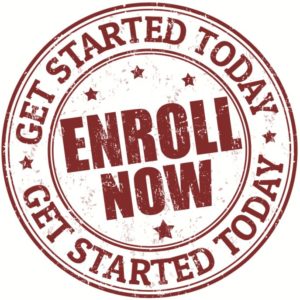 Learn more about ordination at the Christian Leaders Alliance. Interested in a low-cost degree? Check out the Christian Leaders College.
https://www.christianleadersinstitute.org/wp-content/uploads/2020/11/202007070916121983.jpeg
552
447
Christian Leaders News
https://www.christianleadersinstitute.org/wp-content/uploads/2020/07/CLI-LOGO-e1432902471812-300x94-1.png
Christian Leaders News
2020-11-20 10:41:14
2020-11-20 10:41:14
Bible School Courses for Free Online