My name is Cindy Smith, and I live in rural mid-Michigan with my recently-retired husband of 42 years. We have three married daughters and four grandsons. I own a small business and appreciate that the Christian Leaders Institute emphasizes the bi-vocational ministry model. The free Bible learning at CLI opened my eyes and my heart to the possibility of pursuing a deeper path into ministry (Learn more about Studying the Bible, Click Here).
With a passion for God's people and His word, I wondered if I should have taken a different life path. Maybe I should have attended seminary, although the idea was not even on my radar in the late '80s when I earned my associate's degree in business. Through CLI, I have the opportunity to pursue my dream of further theological study. However, I don't need to abandon the business that I've built over the past twenty-plus years.
My Ministry Journey
For four decades, I've been involved in Christian education through Sunday school classes and small groups. Through these experiences, I've learned much more than I've taught and received much more than I've given. Although I was raised in the church and saw my mom, grandmother, and other family members serve God through their dedication to the church, I never really heard the call until my own children were school-aged. Knowing I wanted them to attend Sunday School and grow up in the church, I began teaching Sunday School when there was a need in our church. The friendships I made through involvement in these groups have enriched my life.
From the years of connecting through service in the church, I desire to grow nearer to God. I never tire of listening to sermons, reading books, studying scripture, or simply being still as the Holy Spirit works on my soul.
In 2015 when our United Methodist Church transitioned to a new pastor, I took on a lead lay servant's role. I continue to grow through that ministry. In doing so, I've taken many lay servant classes. Also, I had the opportunity to share messages during Sunday worship services at my church. The research, reflection, and prayer involved in preparing for Sunday services are humbling, meaningful, and fulfilling. I listen more closely to people and gain insight into their hearts and minds. Then the Holy Spirit shapes my message based on the needs of the church.
Bible Learning and Ordination Opportunity at CLI
A dear friend of our family recently asked if I would officiate at her wedding ceremony. I was deeply moved by her request and feel it is a good "next step" for me. I'm uncertain where the Holy Spirit might lead me as I work through the Christian Leaders Institute Bible learning curriculum. However, my immediate plan is to pursue ordination.
Beyond that, I know that building a deeper relationship with Christ will allow me to build more meaningful relationships with others. In turn, building deeper relationships with the people I meet, especially those who look and think differently from me, allows me to grow a deeper relationship with Christ. My spiritual dream is for the Lord's house to be a welcoming, loving, and comfortable place for God's people to gather and grow together. I sincerely appreciate the role CLI will play in my ministry pursuit.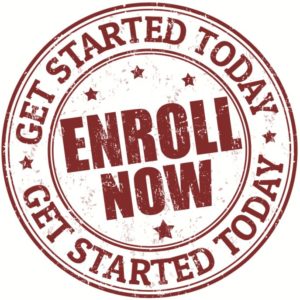 Learn more about ordination at the Christian Leaders Alliance. Interested in a low-cost degree? Check out the CLI's Leadership Excellence School.
https://cli-wp-uploads.s3.amazonaws.com/wp-content/uploads/2020/11/Bible-Learning-1.jpg
1030
702
Christian Leaders News
https://cli-wp-uploads.s3.amazonaws.com/wp-content/uploads/2023/07/Christian-Leaders-Logo-PNG-3-300x129.png
Christian Leaders News
2020-11-19 10:03:11
2020-11-19 10:03:11
Bible Learning for Free Online at CLI