Hello, my name is Beatrice Ajayi, an Irish citizen but originally from Nigeria. I found the Christian Leaders Institute, a Bible school free online, where I can receive Bible and ministry training (Learn more about online Bible classes, Click Here). I am married to the most amazing man on earth with a good heart and loves God. We are blessed with three amazing children and living in Ireland.
I am part of a local church family at Maranatha Christian Community Church, where I serve and help out in the youth and children's ministry as a minister of the word to our younger generations (Alpha and Gen Z). In 2019, I was opportune to get a Bachelor's degree in business (Marketing Specialization) from Waterford Institute of Technology (WIT).
My Early Journey
I grew up in a Christian home with a family of seven. My mum had a passion for the things of God, and she would bring us to church every Sunday. She encouraged me to be part of the church choir because she identified the gift of singing in me. I later realized I only knew about God but didn't really know Him intimately. During my teenage life, things became difficult financially for my family as my dad lost his job. All his efforts to get a new one proved abortive, and mum was the only one catering for the whole family.
My Encounter
At the age of 21, I decided to leave my home in Nigeria and go to Europe to fend for myself. However, that was how I got myself into difficult and nasty situations. I finally cried out to God during my dry season and made a deal with Him. If He saved me, I would serve Him for the rest of my life. He heard me and rescued me. I totally surrendered my life to Him. Finally, I got baptized and filled with the Holy Spirit.
Deeper Relationship
In 2020, during the Covid 19 lockdown, the Lord was taking me into a deeper personal relationship with Him. He put a burning desire for lost souls in my heart. I felt the call of the Great Commission from Mathew 29:19-2o.  "Go therefore and make disciples of all the nations, baptizing them in the name of the Father and of the Son and the Holy Spirit, teaching them to observe all things that I have commanded you; and lo, I am with you always, even to the end of the age." Amen.
Finding CLI: A Bible School Free Online
I knew I needed to grow more in the word of God to enable me to share my faith effectively. In January 2021, during one of my continuous searches for evangelism tracks and Bible school free online, I stumbled on the Christian Leaders Institute (CLI). After much research, I discovered this Bible school free online is what I have been looking for. It truly was free, and I didn't have the money to pay exorbitant online Bible college/university fees. Therefore, I keyed into this wonderful opportunity.
The Holy Spirit leads and guides me through the learning and development I am receiving now and in the future from Christian Leaders Institute. With my interest in studying and going deeper in my knowledge of the Bible, having a heart for lost souls (evangelism) and business (entrepreneurship), I hope to bring the light and glory of God to everyone and anyone I come in contact with, whether in the church, supermarket, streets, bus-stop, airplane, park, parents, teenagers, children, young and old, etc.
I pray that this desire and hunger will continue to increase in me and all who are trusting God for greater things and encounters.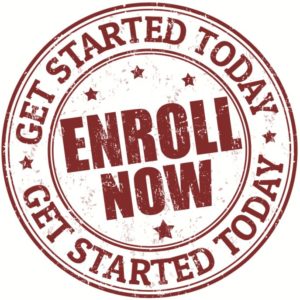 Learn more about ordination at the Christian Leaders Alliance. Interested in a low-cost college degree? Check out the Christian Leaders College.
https://www.christianleadersinstitute.org/wp-content/uploads/2021/02/20210220_2333441.jpg
876
720
Christian Leaders News
https://www.christianleadersinstitute.org/wp-content/uploads/2020/07/CLI-LOGO-e1432902471812-300x94-1.png
Christian Leaders News
2021-02-23 10:00:12
2021-02-23 10:00:12
Bible School Free Online at CLI