My name is Jason Patzke. I live in North Pole, Alaska, USA. I am excited to be getting free training in the Bible at the Christian Leaders Institute (Learn more about online Bible classes, Click Here).
The second of seven children, I did not grow up in a Christian home. My parents divorced when I was young. I lived with my mother until the age of seven. However, when I went to live with my father, I lost contact with her until I was 21. My father was in the Army, and I spent the rest of my childhood moving every three years. Although this did provide me with life experiences many people do not have the opportunity to experience, it prevented me from establishing a solid personal identity or connection with my community.
I was an adult when I began looking at religion and the possibility of the existence of a power greater than myself. Among others, I looked into Hinduism, Islam, and Mormonism. Each one of these religions was presupposed on the idea that I would be able to do (or not do) enough things to qualify me for entry into Heaven or Nirvana. I felt hopeless each time because I know that I do not have it in me to be "good enough."
Faith Comes By Hearing and Hearing By the Word of Christ
A friend learned that I had been studying Mormonism. He gave me a box of nearly 200 CDs of sermons preached by John MacArthur (Grace Community Church/Grace to You radio). He told me to start with "Fundamentals of the Faith." I went through the box of CDs quickly, listening to them almost non-stop daily. The teachings presented helped me understand that God knows I can't be "good enough." Even so, God desires a relationship with me. God has made it possible for me to enter into His presence and stand before Him in Heaven. I was excited to learn that I did not have to rely on my own strength. I could lean on and trust in Him. That was nearly 15 years ago.
I began attending church but was really just a "pew sitter." Basically, I went to church, sang songs, and took notes during the sermon. However, then I would leave as soon as I could. Recently though, I realized that I would like to share what I have learned with others. Having taught computer classes and GED classes with great success, I know I have a teaching gift. I want to serve in my local church, teaching adult Sunday School, leading Bible studies, or even preaching on occasion.
Free Training in the Bible at CLI
By providing Bible training for free, the Christian Leaders Institute has allowed me to grow. It also shows my local church leaders that I am sincere in my desire to understand and share the Bible with others. I know I would not be able to afford this training on my own. I am thankful for those who provide the financial support needed to make this training available.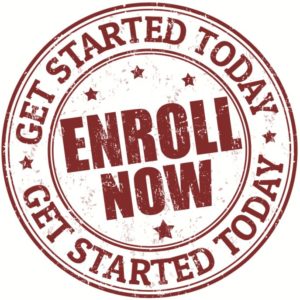 Learn more about ordination at the Christian Leaders Alliance. Interested in a low-cost college degree? Check out the Christian Leaders College.
https://cli-wp-uploads.s3.amazonaws.com/wp-content/uploads/2021/02/Free-Training-in-the-Bible-1.jpg
862
705
Christian Leaders News
https://cli-wp-uploads.s3.amazonaws.com/wp-content/uploads/2022/11/Screen-Shot-2022-11-18-at-11.13.18-AM-300x122.png
Christian Leaders News
2021-02-24 09:09:38
2021-02-24 09:09:38
Free Training in the Bible at CLI