I never thought of writing this far. When I first began ministry school training free at the Christian Leaders Institute (Learn more about online Bible classes, Click Here), it was on a trial basis for me. Why? I never really thought of pursuing any leadership role (especially pastoral). But God has other plans. As Zechariah 4:6 says, "'Not by might nor by power, but by my Spirit,' says the LORD Almighty."
My name is Marie Rose Tsuchimoto. I have been living here in Nagoya, Japan, for 22 years. My husband went home with the Lord 3 years ago now, and since then, I have more time for the ministry. I attended a church for 20 years, but the day came that my pastors (both Americans) needed to go back to the U.S.A., We were left with a temporary pastor. During this time, there have been many changes, and most of us don't know what to do. I am originally from the Philippines. With my 15 years on the music team and doing a life group Bible study, I know that the Lord is calling me to feed His sheep. Most of the group I am leading are Filipino ladies that are married to Japanese men.
My Journey
I came to know the Lord Jesus when I was 18 years old, but I didn't really walk according to His ways. When I came to Japan in 1999, I found the church that I attended. In 2000, I got water baptized, which was the start of my real walk with God. I was and still am on fire for serving God. I did home Bible study and led people to the Lord.
The greatest gift I can say that the Lord gave me is the love of bringing people into a real and faithful walk with the Lord. My husband received Jesus as his Savior before he went home with God. My mother-in-law also gave her life to Jesus. She went home to the Lord 2 years ago. Currently, I am living with one of my twin sons here in Nagoya, Japan. My twin sons are both serving the Lord in the music ministry. Jacob, my firstborn, and Joshua, my second born by 4 minutes, are loving Jesus.
My goal is to finish the ministry school training free courses that the Christian Leaders Institute offers. As an assistant language teacher in Elementary school, there are times that I am so busy with my work that I cannot really concentrate on my online studies at CLI. I hope to pursue God's goal and will for my life as I grow deeper in Him and His Word.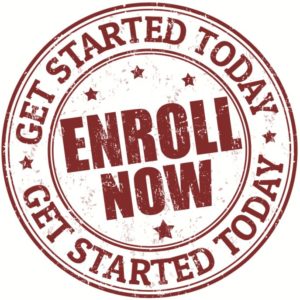 Learn more about ordination at the Christian Leaders Alliance. Interested in a low-cost college degree? Check out the CLI's Leadership Excellence School.
https://cli-wp-uploads.s3.amazonaws.com/wp-content/uploads/2021/03/Ministry-school-training-free.jpg
799
686
Christian Leaders News
https://cli-wp-uploads.s3.amazonaws.com/wp-content/uploads/2023/07/Christian-Leaders-Logo-PNG-3-300x129.png
Christian Leaders News
2021-03-01 09:38:39
2021-03-01 09:38:39
Ministry School Training Free at CLI