My name is Wade W. I currently live in the United States of America. For the most part, it's a pretty good country to live in and serve Christ in. I went many years from my youth not being faithful. Then, I began to come back to the Lord in my late twenties before I drifted away again. When I went through my divorce and had to fight in court for my kids, I fully came back to the Lord. I learned that even though I wasn't faithful to God for a long time, He had never left me. God was always faithful to me even when I wasn't faithful to Him. God even made sure I had the right ministry school for my busy life. He led me to free higher education at the Christian Leaders Institute (Learn more about online Bible classes, Click Here).
Drawing Close to God and Called to Ministry
Getting to know our Lord more fully happened while He was helping me with my divorce. I wasn't in good shape at the time, but God helped me. I took responsibility for my offenses by stepping up to the prayer plate, learning to be faithful, and trust our Lord. God even taught me to fight for my kids in court.
The day I learned of my call into the Ministry, I spent trying to find a ministry school without success. The next day a friend at work approached me and asked if I'm faithful. I told him I was. He then told me about this school that he had learned about the night before. He didn't know why, but it made him think of me. The school he had found was the Christian Leaders Institute.
Afterward, I found myself growing in my prayer life. Eventually, it grew into an untamable hunger that led me to enroll in the CLI's Leadership Excellence School. Since rejoining the Christian Family, my life has become better in every area. I have a drive that is almost as if I'm not driving me but being driven by this new purpose.
If I could pass on one thing to my kids or anybody for that matter, it would be faith. Being faithful, learning the Bible, and more about God has changed my life in a way I could've never foreseen. I thank God every day for making my life and me better. I wish I had learned the importance of being faithful when I was a child.
Free Higher Education at CLI and CLI
My dream now is to serve our Lord and help people. CLI has been a great resource for me to learn and grow in my faith. I'm still unsure how I am to serve, but I know that I'll need the education to serve properly, whatever it is.
The last class I took helped me really understand confrontations better. I also learned how to help people find a healthy outcome in a difficult time. Some confrontations can hit close to home and bring out our own personal emotions. It's those confrontations that I think all peacemakers need to be aware of.
This free higher-education at CLI has been an amazing asset for me and my challenging schedule. I really don't think I'd be as successful with my old college.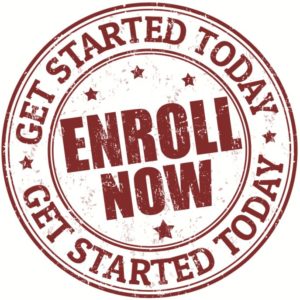 Learn more about ordination at the Christian Leaders Alliance. Interested in a low-cost college degree? Check out the CLI's Leadership Excellence School.
https://cli-wp-uploads.s3.amazonaws.com/wp-content/uploads/2021/02/1614217505278_20190612_191046-scaled.jpg
2560
1920
Christian Leaders News
https://cli-wp-uploads.s3.amazonaws.com/wp-content/uploads/2023/07/Christian-Leaders-Logo-PNG-3-300x129.png
Christian Leaders News
2021-03-02 09:27:46
2021-03-02 09:27:46
Free Higher Education at CLI and CLI