Hi, my name is Ellen Gonzales. I live in Maricopa, Arizona. It is a blessing for me to further my education online at the Christian Leaders Institute (Learn more about online Bible classes, Click Here).
My Early Spiritual Journey
I am the oldest of two children. My family was Lutheran and went to church every week. I grew up in kid's church and youth ministries. However, it didn't become real to me until Jr High and High School. My parents went through a rough patch when I was in 6th grade that continued through High School. My mom became a born-again Christian and started taking my brother and me to a non-denominational church. It was very strange to me since we were accustomed to a more traditional church setting.
However, through the dysfunction in my family, I became more curious about faith and a relationship with Christ. I officially gave my heart to Christ when I was 17 at a youth camp. I was hungry for more and read the Bible like it was going out of print. Also, I spent as much time as I could at our church, volunteering all my extra time to help our youth and worship pastors.
When I was 18, a ministry like Masters Commission came to our youth group. The leader gifted me a 3-week summer ministry camp experience because she saw something in me. I was ecstatic, and I went! I experienced God and ministered to others and knew this is what I wanted to do. This was it! I went on to attend their year-long ministry program and grew in so many ways.
Challenges and Drifting
Since I promised my dad I would finish traditional college as he let me attend these various Christian programs, I chose John Brown University to study worship ministry. Unfortunately, I became distracted with more family issues and slipped into a depression. I could not get myself out of bed to go to class. I was scared to go home, and I felt like I failed my dad. At this point, my parents had divorced, and my mom had moved to Michigan. Therefore, my escape was to move and live with her. I got a job and distracted myself with other things. So, my relationship with the Lord began to drift. I felt lost and alone.
My Marriage and Spiritual Journey
I met my husband in our youth ministry when I was 17 though we didn't know at the time we would marry. We began dating mostly long-distance in 2004. I moved back to Arizona, and we married in July of 2007. I was still struggling with my faith and the failure I felt. In 2014, with two kids, ages 4 and 5, we began attending a church. We plugged into it and connected with the worship pastor. He invited us to join the worship team. I still felt insecure and anxiety-ridden, but this small step of joining a team and beginning to serve started to bring life back to my heart. The desire and passion for knowing God, spending time with Him, and serving His people began to re-ignite.
The Lord delivered me from my fear, and I learned to redirect my thoughts, bringing them into the obedience of Christ. He healed my broken heart and began to show me that I still had a purpose. Just because I made a detour, it did not disqualify me.
The Opportunity to Further My Education Online at CLI
My husband and I since then have attended the leadership academy at our church. We serve on the worship team, the children's ministry and host small group studies. I am currently a coach for the online service team. I love the body of Christ, and I love the Lord! My heart is that I am an igniter for the Lord. I want my passion to be contagious to those around me. Further, I want to encourage others to read the Word and know God personally in their walk with the Lord. Then, they will know who they are in Christ, know their purpose, and walk boldly in the confidence of Christ empowered by the Holy Spirit.
I am excited to be learning and growing with the Christian Leaders Institute. I am incredibly thankful for the opportunity to further my education online. As a wife, mom of two kids, working a full-time job, and serving in my local church, attending and having the resources for Bible college at this time would not be feasible otherwise! Thank you, CLI!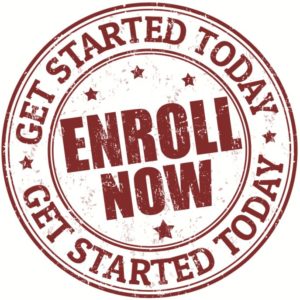 Learn more about ordination at the Christian Leaders Alliance. Interested in a low-cost college degree? Check out the Christian Leaders College.
https://cli-wp-uploads.s3.amazonaws.com/wp-content/uploads/2021/03/Further-My-Education-Online.jpg
1030
747
Christian Leaders News
https://cli-wp-uploads.s3.amazonaws.com/wp-content/uploads/2022/11/Screen-Shot-2022-11-18-at-11.13.18-AM-300x122.png
Christian Leaders News
2021-03-04 10:22:19
2021-03-04 10:22:19
Further My Education Online at CLI