My Journey to Faith and Ministry
Hello, My name is Jennifer Goebel, and I am taking free online ministry classes at the Christian Leaders Institute. I am from Warren, MI. I am 41 years old and looking to further myself in ministry. Married to my wonderful husband, Jeff, I am also a mother of three children, 18, 20, and 25. We also have three dogs and three cats.
I did not grow up in a healthy Christian home. I did attend church with my grandmother and my mom occasionally. Most of my learning came from what I heard in church and what I put together independently. I have always believed in God just never had the proper teaching from leaders.
Challenges and Growth
My husband and I have been married for 21 years. We have spent most of our marriage struggling to get by. We both had our faith in God, but the church was not something we attended. A few years after our youngest was born, we started thinking about wanting to find a church for our family. We wanted to further our faith and introduce our children to God.
In 2008, my husband was involved in an accident with a tree. We were astonished that he was not injured any more than he was. God was with him, and he only suffered a few broken ribs, a torn tendon, and some scrapes. After surgery, he had a lot of healing to do. Unfortunately, there was more damage than anyone could see. My husband was not able to return to work. This fact took a toll on our faith.
Finding a Church Home and Salvation
As homeschooling parents, our children needed to be around good people. We joined a Christian homeschool co-op. At our first meeting, one of the moms asked where we attended church, and that is when things got interesting.
We were guided to a local church. This church was very different from the traditional churches we had tried. The music was excellent, the people were super friendly, and they had a fantastic youth program. On our first visit, they handed out small toy blocks as we entered. At one point in the service, they told us to write the name of someone we felt needed an encounter with God. To make a long story short, one of the people we wrote down had that experience. From that day forward, we felt a powerful pull to God and the church. We immediately wanted to jump in and be involved n any way possible. The whole family was baptized together because of the work that God was doing in us. Sadly, we felt the church was too big for us to be able to serve there.
The next part of our journey took us to a smaller church where my husband served on the worship team. Eventually, I was dragged kicking and screaming (metaphorically speaking) to sing on the worship team. I had a powerful fear of anything that put me in front of an audience. Eventually, singing for the Lord became a passion for me. I couldn't imagine not singing for the Lord and ministering to people with music. For three years now, I have been singing in worship and hope to continue for many years. I will keep singing for as long as God keeps me on this path.
Free Online Ministry Classes at CLI
I want to learn more and more about understanding the Bible and how to guide others in their walk. So, I found the Christian Leaders Institute for free online ministry classes. I am hoping that these courses will help me further my ministry. Please pray for me that I can keep focused on this task to help bring others to the love of Christ.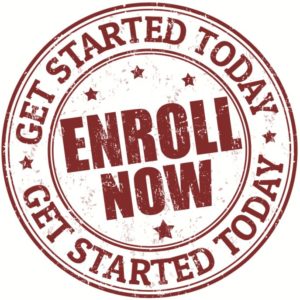 Learn more about ordination at the Christian Leaders Alliance. Interested in a low-cost degree? Check out the Christian Leaders College.
https://www.christianleadersinstitute.org/wp-content/uploads/2020/09/Online-ministry-classes-1.jpg
718
765
Christian Leaders News
https://www.christianleadersinstitute.org/wp-content/uploads/2020/07/CLI-LOGO-e1432902471812-300x94-1.png
Christian Leaders News
2020-09-18 08:56:46
2020-11-06 13:24:13
Online Ministry Classes at CLI