My name is Vagner Valentim, and I'm being trained to be a Christian leader at the Christian Leaders Institute. I'm 48 years old, married to my beautiful wife, Helyana Mello. I'm from Galileia, state of Minas Gerais, Brazil. I have an incomplete degree in law.
Born and raised in an evangelical Christian home, as a child, I was always very thirsty to know the Word of God. During my pre-adolescence and adolescence, I read the Bible systematically and sought, through short biblical courses, to learn more and more about the sacred texts.
Spiritual Cooling
However, in adulthood, with the chores and the search for my place in the world, I ended up moving away from the Word. The Bible, my old companion, had been put aside. With that, of course, comes spiritual cooling.
I was in the church for a long time, but away from God. And the further away, the more pain, disappointment, and frustration grew inside me. Until eventually, they made me believe that God does not exist. I was dying inside, and nobody knew it.
Today's church is full of people, just like me, spiritual zombies, and leadership with concerns other than the Lord's sheep. This leadership does not have the sensitivity, much less the presence of the Holy Spirit, to perceive how wounded these souls that roam the churches are.
Holy Spirit Led Me to CLI
But, thank God, that there was still a spark inside me. The Spirit of God blew again and rekindled that flame from before. And it was the Holy Spirit who introduced me to the Christian Leaders Institute to return to studies and be trained to be a Christian leader in our local ministry.
May God bless CLI so that they continue to be an instrument of blessing in the lives of so many. These men and women have accepted the call from God but cannot pay for a course like these courses at CLI. Yes, the Christian Leaders Institute provides us with an education of excellence!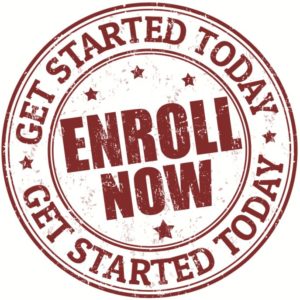 Learn more about ordination at the Christian Leaders Alliance. Interested in a low-cost degree? Check out the Christian Leaders College.
***
Meu nome é Vagner Valentim, tenho 48 anos de idade, casado com minha linda esposa Helyana Mello, sou de Galileia, estado de Minas Gerais, Brasil. Tenho graduação incompleta em Direito.
Nascido e criado em um lar cristão evangélico, desde criança sempre tive muita sede em conhecer a Palavra de Deus. Durante minha pré-adolescência e adolescência sempre li a Bíblia de forma sistemática e busquei, através de pequenos cursos bíblicos, conhecer mais e mais sobre os textos sagrados.
Esfriamento Espiritual
Já na idade adulta, com os afazeres e a busca pelo meu lugar neste mundo fizeram com que eu acabasse me afastando da palavra. A Bíblia, minha companheira de sempre, foi posta de lado. Com isso, evidentemente, vem o esfriamento espiritual.
Estive um longo tempo na igreja, mas afastado de Deus. E quanto mais afastado, mais dor, desilusão, decepção e frustação iam crescendo dentro de mim até me fazerem acreditar que Deus não existe. Estava morrendo por dentro e ninguém percebia isso.
A igreja de hoje está cheia de pessoas assim como eu, um zumbi espiritual e a liderança que tem outras preocupações que não são as ovelhas do Senhor. Essa liderança não tem a sensibilidade e muito menos a presença do Espírito Santo, para perceber quão feridas estão essas almas que perambulam pelas igrejas.
Espirito Santo
Mas graças a Deus que ainda havia uma centelha dentro de mim que o Espírito de Deus assoprou novamente e reascendeu aquela chama de antes. E foi o Espírito Santo quem me apresentou o Christian Leaders Institute para retornar aos estudos e ser treinado para ser um líder cristão em nosso ministério local.
Que Deus abençoe o CLI para que continuem a ser um canal de bençãos na vida de tantos obreiros que não têm condições de pagar por um curso como este. Sim, o CLI nos fornece um curso de excelência!
***
Mi nombre es Vagner Valentim, tengo 48 años, estoy casado con mi hermosa esposa Helyana Mello, soy de Galileia, estado de Minas Gerais, Brasil. Tengo un título incompleto en derecho.
Nacido y criado en un hogar cristiano evangélico, de niño siempre tuve mucha sed de conocer la Palabra de Dios. Durante mi preadolescencia y adolescencia, siempre leí la Biblia de manera sistemática y busqué, a través de breves cursos bíblicos, aprender más y más sobre los textos sagrados.
Enfriamiento  Espiritual
Ya en la edad adulta, con los quehaceres y la búsqueda de mi lugar en este mundo, terminé alejándome de la palabra. La Biblia, mi antigua compañera, ha sido dejada de lado. Con eso, por supuesto, viene el enfriamiento espiritual.
Estuve en la iglesia mucho tiempo, pero lejos de Dios. Y cuanto más lejos, más dolor, decepción y frustración crecía dentro de mí hasta que me hicieron creer que Dios no existe. Me estaba muriendo por dentro y nadie lo sabía.
La iglesia de hoy está llena de personas como yo, un zombi espiritual y un liderazgo que tiene preocupaciones distintas a las ovejas del Señor. Este liderazgo no tiene la sensibilidad, y mucho menos la presencia del Espíritu Santo, para percibir cuán heridas están estas almas que deambulan por las iglesias.
Espiritu Santo
Pero gracias a Dios que todavía había una chispa dentro de mí que el Espíritu de Dios sopló de nuevo y reavivó esa llama de antes. Y fue el Espíritu Santo quien me presentó al Instituto de Líderes Cristianos para volver a estudiar y capacitarme para ser un líder cristiano en nuestro ministerio local.
Que Dios bendiga a CLI para que sigan siendo un instrumento de bendición en la vida de tantos hombres y mujeres que han aceptado el Llamado y que no pueden pagar un curso como este. ¡Sí, la CLI nos brinda un curso de excelencia!
https://www.christianleadersinstitute.org/wp-content/uploads/2020/09/Trained-to-be-a-Christian-leader-2.jpg
871
1030
Pam Reyenga
https://www.christianleadersinstitute.org/wp-content/uploads/2020/07/CLI-LOGO-e1432902471812-300x94-1.png
Pam Reyenga
2020-09-21 09:06:51
2020-09-21 09:06:51
Trained to Be a Christian Leader