My name is Donald Gould, and I am excited about CLI's free online educational training. I live in Seymour, Missouri, which is a small country town in the Ozark mountains. I graduated high school in 1993 and completed a two-year automotive tech school.
Since joining the Christian Leaders Institute, things have changed for me and others around me. Those I have told have a lot of questions about this online educational training. People that know me see the things I have already learned. They are seeing how excellent the Christian Leaders Institute's education is so far. They comment on how I have improved in knowledge already.
Challenges and Salvation
My childhood was a tough one. We moved to new towns and homes in bad neighborhoods almost every year. Due to this moving, I did not have many close friends nor any long term relationships. We were a single income family, and my mother raised me and my sister and brother. We didn't have much. Most of the kids I hung around were into stealing, drugs, alcohol, and fighting. Gangs were starting all around us. I was able to avoid drugs and theft, but alcohol and conflict became part of my life for many years.
I went through the loss of a grandchild that my wife and I raised for eight years. After her loss, the pastor who did the funeral service invited me to a revival at the church. At this revival, God pulled on my heart, and my pastor led me to the altar. Through the Holy Spirit, the pastor told me that Jesus could save me if I would let Him into my life and have a little talk with Him. After that talk with Jesus, I believed, and Jesus led me to His Father.
Our Spiritual Dream and Growth in Christ
My wife's and my spiritual dream is to preach to cowboys, cowgirls, and all who we meet. We dream of doing a cowboy church where I can lead lost souls to Jesus, who can do anything for anyone with any problem. I also dream of breaking the chains of family generations who don't know Christ. As far as my family can go back, we have been without the truth and Jesus. I want to bring ministry to my family.
The first obstacle for me in my calling was me. I spent some time proving my calling is real. After I knew for sure, it was real. My second obstacle was my wife believing it was real. After she got confirmation, I realized my need for ministry training to proceed on this journey.
Finally, I came to a point in my life where I felt I was not able to lead my family anymore. It was a dead-end road. I felt a pulling toward God to direct my life as I realized I needed God's power to guide my life and family.
God became real to me as He started showing me things that could only be explained by His power and His work. I dug into God's Word deeply and started developing a close relationship with Him. It was then I knew He was real.
Sharing the Good News
I plan to share what I learn at the Christian Leaders Institute with everyone I meet. I plan to take this knowledge and put it into use in the community, my job, and my family. My walk with God has strengthened, and I want to share with others the good news of Jesus Christ. I plan to have the knowledge and understanding of how to lead and mentor others to be better Christians.
This free online educational training in my life is beneficial for my family and me financially due to how tight our finances are at this time. My church also is small, and most of our members have fixed incomes, so they can not provide help to me at this time. CLI makes God calling me right now at this time, still possible. Thank you, CLI!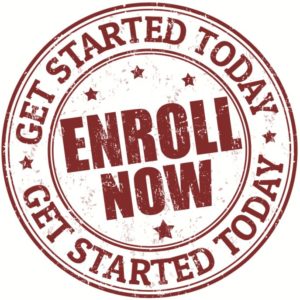 Learn more about ordination at the Christian Leaders Alliance. Interested in a low-cost degree? Check out the Christian Leaders College.
https://www.christianleadersinstitute.org/wp-content/uploads/2020/09/Online-Educational-Training.jpg
365
247
Christian Leaders News
https://www.christianleadersinstitute.org/wp-content/uploads/2020/07/CLI-LOGO-e1432902471812-300x94-1.png
Christian Leaders News
2020-09-17 08:50:14
2020-09-17 08:50:14
Online Educational Training at CLI