My name is Yashi Bhatnagar, and I am receiving online Bible schooling for free at the Christian Leaders Institute (Learn more about Studying the Bible, Click Here). I am a homemaker in Mumbai, India, and have two beautiful daughters. I grew up in a Hindu brahmin family, which was deeply into idol worship.
Salvation in Christ Jesus
I heard about the Holy Spirit and our Lord Jesus Christ's truth at the age of 22 when I met my future husband, a Christian who followed the Pentecostal Church's doctrines. Through him, I was introduced to the Bible, which I started reading. At that time, I was perplexed and seeking the real truth. Our Mighty Lord revealed himself one day through a vision that changed my life. In my vision, twice I saw that Lord Jesus Christ in a white cloak standing at my right-hand side. I also heard, "Yes, the Lord Jesus Christ is with you." This vision made me more confident, and I started praying to the Lord for further revelations.
Within eight months of this vision, I received the Holy Spirit's anointing while praying one day. My family was totally against me and wanted me to leave the house. (Psalms 2:1,2). But by the grace of God, their ill intent was defeated. So, I prayed and followed the Lord in that same house for three years after that.
During this time, my mother, who was against me, also saw a vision where a bright light directed her never to persecute me for my faith (Genesis 20:6). The Lord also used me to heal my brother from a throat disease he was suffering from. All these mercies from the Lord made sure that I could stay and follow the path of truth in the same house with non-believers. I also stood on divine healing and never took medicine ever since. I was healed from so many ailments during this period by the power of prayer.
Finding CLI for Free Online Bible Schooling
Since then, I married into a Christian family after that and have served the Lord with them. I believe in the Pentecostal ministry and the head of the prayer meetings at believers' houses in my area. Further, I was also a Sunday school teacher.
I am so grateful for the free online Bible Schooling at the Christian Leaders Institute (CLI). Through the CLI courses, I want to increase my insight into the doctrine and teachings of the Lord. I want to be used by the Lord for his glory. May God's will be done in my life! Amen.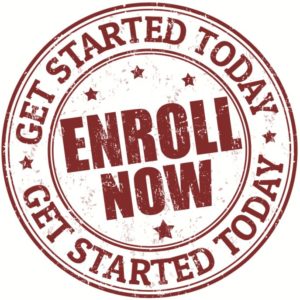 Learn more about ordination at the Christian Leaders Alliance. Interested in a low-cost degree? Check out the Christian Leaders College.
https://cli-wp-uploads.s3.amazonaws.com/wp-content/uploads/2020/11/Online-Bible-Schooling-1.jpg
1030
773
Christian Leaders News
https://cli-wp-uploads.s3.amazonaws.com/wp-content/uploads/2022/11/Screen-Shot-2022-11-18-at-11.13.18-AM-300x122.png
Christian Leaders News
2020-11-10 09:48:29
2020-11-10 09:48:29
Online Bible Schooling for Free - India