I am Omoha Precious from Lagos, Nigeria. I have a national diploma in computer science from the Osun State Polytechnic and an advanced diploma in theology from The Redeemed Christians Bible College. Being at the Christian Leaders Institute is a lifetime opportunity for spiritual, personal, and intellectual growth and maturity (Learn more about Studying the Bible, Click Here). The free formal Bible training prepares me to be an efficient Christian leadership professional in the body of Christ.
Currently, I am a full-time church administrator. I have served in various capacities in the body of Christ. My ministry service includes being a worker, school fellowship president, associate pastor, assistant pastor, sound and multimedia director, and more. With a deep passion for discipleship, I nurture and disciple the saints into fervent and effectual Christians. Then, as agents of light and transformation in the world, they bring more souls into the kingdom.
A Life-Changing Time
I came to know the Lord unusually. I was in the hospital after successful operations from a ruptured hernia and laparoscopic appendectomy. However, something unfortunate happened. A piece of cotton wool was left within my abdomen before stitching up the cut. It was barely two days after, at about 2 am, I nearly died from pain when pain relief failed, and no test could ascertain the cause of the pain. I was left to bear through the day to be transferred to another hospital, but I knew death was just around the corner as everyone stood helpless.
By the bedside was Gideon's New Testament Bible. I remembered the God of the Christians my class teacher in school told me about during break time. When all other students were gone out playing, she would call me by her side, give me her meal for lunch, and tell me stories about God, who I knew nothing about because I was from a Muslim family.
God Touched Me
So, I took the small Bible and called on the God of the Christians to come and heal me. The pain was so severe that I couldn't read a word from the Bible, so that I would count the pages. Then I would know that he is truly God. I tried counting, and the tears from my pain fell on the Bible. Unfortunately, I couldn't finish the counting, but thankfully I slept. In that half-asleep state, I saw a man in white and in a doctor's coat coming in through the locked entrance door without unlocking it. He walked up to me and touched the pain point as if carrying out an operation on it. It all happened within seconds. Then, he turned and disappeared without saying a word. But within me, I knew this was the God of the Christians I called upon before falling asleep.
I woke and discovered I'd slept for two hours. At that point, the pain had gone completely. Then, I felt something like a cold drop of water on the apron I was wearing. I beckoned to the nurses, only to discover it was purulent drainage oozing from between the stitches. They immediately rushed me to surgery. The incision was reopened and cleaned up. In the process, the piece of cotton wool was brought out. I watched everything being done on me in a clear piece of screen in front of me.
Life In Christ
This event was the beginning of my encounters with the God of the Christians. Impatiently, I left the hospital to learn more about God and grow in faith in Him. The journey has been an irrecoverable relationship with this God through the sacrifice of His Son Jesus and the Holy Spirit, who has been my greatest companion.
Yes, there were persecutions from my Muslim father and relatives. From being driven away from home to living in uncompleted buildings without windows or doors. Several scars on my body from injuries of tortures to stop me from going to church. I remember every church I attended in the community would receive my father's visitation, accusing the pastors of teaching me rebellion. But to God's glory, His grace was sufficient for me through it all. Most importantly, my father accepted Jesus as Lord and Savior over time, but everyone in my family is also Christian.
Free Formal Bible Training at CLI
Discovering the Christian Leaders Institute is one of the greatest breakthroughs I've had in my quest for spiritual, mental, and personal development. I want to be more effective in the King's mission. Further, it's my goal to learn in the courses and make CLI a platform for discipling the saints the Lord brings my way.
CLI's free formal Bible training is a dream come true for me! My greatest setback in getting formal education has been financial restrictions. I'm really grateful to God for setting up CLI for opportunities like this for me and the body of Christ around the world.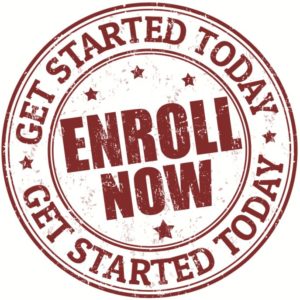 Learn more about ordination at the Christian Leaders Alliance. Interested in a low-cost degree? Check out the CLI's Leadership Excellence School.
https://cli-wp-uploads.s3.amazonaws.com/wp-content/uploads/2020/11/IMG_20190206_215604.jpg
400
305
Christian Leaders News
https://cli-wp-uploads.s3.amazonaws.com/wp-content/uploads/2023/07/Christian-Leaders-Logo-PNG-3-300x129.png
Christian Leaders News
2020-11-11 08:37:03
2020-11-11 08:37:03
Free Formal Bible Training for Christian Ministry