Hello! I am Sharon Karcha, and I am taking free Bible training courses at the Christian Leaders Institute (Learn more about Studying the Bible, Click Here). I live in Preeceville, a small rural community in Saskatchewan, Canada. My husband Duane and I have been married for 36 years. I am a mother of four children who are all adults and started their own households now. So, I have four terrific additions to the family by way of my children's spouses. I got to grow with my children as we were called to homeschool. It was one of the biggest blessings of my life. We thank God to see our adult children walking in the ways of the Lord with their spouses, desiring to follow and serve. The biggest family bonus I have had in recent years is three beautiful grandchildren. We are praying and believing that God will be a central focus in our offspring for generations to come.
My Early Years
My childhood was wonderful, but not always easy. I saw my parents living their faith every day of my life. I made a personal commitment to follow Jesus at the age of four during family devotions. The question has been asked, questioning a young child's ability to truly know and understand their decision at such a young age. There is no doubt I understood the decision I made and was impacted emotionally at that early age.
My dad knew he was called to ministry even before he was a Jesus follower. In mid-life, he decided to further his education to go into full-time ministry with seven children and a wife to support. I saw the intentional living and unwavering faith and determination to follow Jesus at all costs. That is the basis of my foundation in the Christian faith. At present, I have three sisters, and the four of us have a regular bi-weekly prayer teleconference. Since we do not live nearby, it helps us to continue to petition God for generations to come. We are thankful regularly for the faith of our parents and establishing us in the Christian life.
My Youth Service for Christ
I have also been an active church participant, a pastor's kid, and church planting and mission work. The whole family was engaged in ministry. I feel that it really established me in leadership and gave me purpose even as a youth. I was privileged to see my whole group of close friends come to a saving knowledge of Jesus in my high school years. What a huge blessing that impacted me greatly as a teenager.
I had many wonderful experiences in my growing up years. The bar was high for being a Christ-follower. I never had a desire to sway from my upbringing. The world's influence was nothing to what I witnessed as a Christ-follower. I am grateful to this day that God kept me in the palm of his hand.
College and Work Experience
After leaving my parents home, I spent some time at Bible College. While there, I realized that my background did not recognize or acknowledge women in ministry unless it was a foreign ministry. I did not feel called to be a missionary, so I did not pursue further Christian education. I was educated in the field of human sciences and worked the majority of my career supporting families in crisis.
Eventually, I ran a community-based program taking on leadership. I often felt frustrated in the area of supporting others. I knew the biggest difference for families would be to introduce them to Jesus. However, being a government-funded program, it was not a solution. The programming that we provide would be much more successfully done in the context of the church. I also recognize that many families would not seek support, as mandated support by social services. There would be challenges, and of course, there is always the need for funding. However, I still believe the local church should be providing this type of service, even in small rural communities.
Finding the Free Bible Training Courses at CLI
My future dream and goal are to support individuals to be rooted and grounded in the Bible and local church support. To give them the tools to live their life abundantly as Jesus promised. I recently stepped down from that position as it required a 3-hour daily commute. Finding the free Bible training courses at the Christian Leaders Institute (CLI) at this time is a gift. At this time in my life and given our current financial situation, I would have struggled to fund the education I can take through CLI. I also would not consider relocating to take further education as I feel called to my local community. It is where my home and husband are, so online availability makes this doable.
I would love to say that I have lived my life to the fullest, serving Jesus. Still, as happens to many, with a busy family, homeschooling, working away from home, my time was not always spent on furthering my understanding of the word and how it impacts daily living. I have been in many leadership situations, which often brings tough things to deal with. It is always a reminder of the importance of dying to self and living to serve others. I came out of a very toxic work environment and felt completely burnt out.
Exciting Future: Wherever God Leads
I have also been in situations where local churches struggled with strong, healthy leadership. Being from a pastor's background, there have been times when I was not sure of what my role should be or when to speak up and when to keep silent and pray. I am learning how to keep myself in a healthy place spiritually, emotionally, and even physically. I do not regret the situations that I have come through, for they have been learning opportunities. They give me the ability to show compassion and empathy to others in extremely challenging situations.
I am so excited about the future and what God has in store. I have many good and hard experiences to draw from. When we begin moving in a direction, God takes that small act of obedience and turns it into something good and usually unexpected. My heart is full of anticipation for the future. The training available to me at CLI will be part of my next steps; I have no doubt.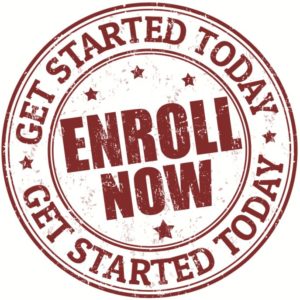 Learn more about ordination at the Christian Leaders Alliance. Interested in a low-cost degree? Check out the Christian Leaders College.
https://cli-wp-uploads.s3.amazonaws.com/wp-content/uploads/2020/11/profile-pic1.jpg
632
474
Christian Leaders News
https://cli-wp-uploads.s3.amazonaws.com/wp-content/uploads/2022/11/Screen-Shot-2022-11-18-at-11.13.18-AM-300x122.png
Christian Leaders News
2020-11-12 10:40:43
2020-11-12 10:40:43
Free Bible Training Courses: Exciting Future