My name is Warren Munro, and I am studying at the Christian Leaders Institute, a Bible School online for free (Learn more about Studying the Bible, Click Here). I'm 52 years old, South African born, and currently reside in Johannesburg, South Africa. I am blessed to be employed as General Manager for a company in the South of Johannesburg.
After I completed high school in 1985, I joined the South African police force in 1986. There, I served in several different divisions during my police career.
Trapped
During my employment as a police officer from 1986 to 1997, I experienced the absolute horror of humankind's hatred for one another. I wondered why God allowed it all. I attended many different Christian churches to find answers between 1988 and 1992. Sadly, my search led me to the Jehovah's Witnesses in 1995.
Because I was not armed with true Christian Bible knowledge, I did not understand who the Holy Spirit is. To my detriment, I blindly followed the Jehovah's Witnesses teaching. Consequently, I was in the Jehovah's Witnesses cult for many years. I thankfully disassociated from them in 2011.
Saved by God's Grace
Praise the Lord that I was baptized as a Christian in 2018!  I had already publicly accepted Christ as my Lord and Savior in 2017 at my church, Rhema South Johannesburg. Since my baptism, my friends and family have seen huge changes in me. Thankfully, the Holy Spirit has transformed my mind, and I have put away much of my old personality (Romans 12 verse 2).
I have found that many people who know me tend to lean on my strength and advice during difficult seasons in their lives. Also, since my dedication to God and his Son Jesus Christ, my quality of life and sense of well being improved. This improvement was due to my relationship with our Creator and Savior.
My Calling and Finding CLI: A Bible School Online for Free
My dream is to help others come to know and accept Jesus Christ as their Savior and Master over their lives. The Ministry certificates and free online training that the Christian Leaders Institute offers on various important subjects, such as biblical history and the interpretation of scripture, is indeed a wonderful blessing!
I hope to enter the full-time ministry service in the near future in South Africa. I feel God's calling to minister to those who have been trapped in cults. Matthew 9 verse 36 says, " When he saw the crowds, he had compassion on them, because they were confused and helpless, like sheep without a shepherd "( New Living Translation).
I am confident that the Christian Leaders Institute is the way forward to achieve my dream and contribution to building the Church and the Kingdom of Christ.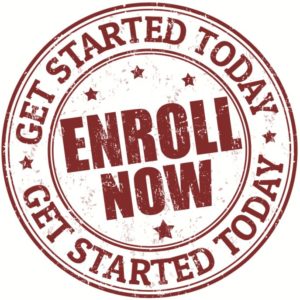 Learn more about ordination at the Christian Leaders Alliance. Interested in a low-cost degree? Check out the Christian Leaders College.
https://cli-wp-uploads.s3.amazonaws.com/wp-content/uploads/2020/11/SA-Bible-School.jpg
630
890
Christian Leaders News
https://cli-wp-uploads.s3.amazonaws.com/wp-content/uploads/2022/11/Screen-Shot-2022-11-18-at-11.13.18-AM-300x122.png
Christian Leaders News
2020-11-09 10:24:10
2021-07-30 12:48:13
Bible School Online for Free - South Africa