My name is Stephen Bigger. My entire life (with a few sidetracks and interruptions) has been dedicated to worshipping God in spirit and truth. This life-long pursuit has taken many twists and turns – but God is faithful! In late 2020, I started studying at the Christian Leaders Institute (Learn more about online Bible classes, Click Here). I wanted to increase my pastoral and administrative skills to be a more effective leader and to get my minister ordination online.
With God's help, I plan to become an ordained minister, not merely for the credentials, but more importantly, for becoming better equipped to serve God in His kingdom. My heart longs to serve the King in His Tabernacle through the arts, music, and creativity. I have a deep love for others who want to worship God more fully- whether they lead or participate in worship. There is no higher calling, and I deeply desire to serve God in this way.
My Early Years
I accepted Jesus as my Savior when I was very young. My father was Minister of Music at First Baptist Church in Beckley, West Virginia, during that time. Even at 8 years old, I was very serious about my calling to serve God.
We moved to the western suburbs of Chicago when I was in 6th grade. My father worked with Christian Business Men's Committee (CBMC) as office manager and served as a music minister at College Church in Wheaton, IL. My mother worked at The Evangelical Alliance Mission Board (TEAM) in Wheaton. Our family regularly served in worship at the Pacific Garden Mission and Moody Bible Institute. I remember leading several men to the Lord while serving there. It was an amazing experience! My life centered around the church and para-church organizations. I saw non-profit ministry from behind the scenes and knew my life would somehow be spent in ministry.
Next Steps
I studied at the Conservatory of Music at Wheaton College. Eventually, I graduated from Covenant College with a BA in Music. My entire life was geared toward music and worship. I love to write music that glorifies God! I worked as a staff music producer in Nashville at a company that supplied music tracks and curriculum materials for Lifeway (formerly The Southern Baptist Sunday School Board). Over the seven years of my employment there, I wrote, produced, and recorded over 1500 songs. I've performed with and led many different kinds of bands, groups, choirs, and orchestras. Further, I produced many record projects for artists of all genres. My second favorite genre is World Music because of the rich cultural flavor of countries worldwide.
My Ministry Service
Throughout my years, I have served in Baptist, Presbyterian, Anglican, and Non-denominational churches. I have recently been serving in worship at a local ministry called "The Point." Even though I have been a worship pastor, director, or minister for many years, my heart is to take my training to a deeper, more effective level.
Shepherding people, especially those with an artistic focus, is my life's calling. I have enrolled at the Christian Leaders Institute to deepen my skills. I want to develop techniques and procedures to spiritually strengthen those who want to serve in music and arts ministries. Bing ordained will help me to serve my church family better, with accreditation and identifiable skill to build trust. More importantly, I will be equipped to encourage those who come to me for direction.
In 2021, it seems the traditional concepts of "doing church" are shifting. Worshipping families have to adjust and evaluate every part of God's kingdom culture. I am on a team that is pioneering creative ways to keep the family of God connected and growing. We serve and reach those who do not have an intimate relationship with Jesus. At The Point (a Jesus Community), we are utilizing technology to overcome the challenges of ministry in such a time as this.
Spiritual Dreams
One of the dreams I am pursuing is to develop a curriculum for training and equipping artists, musicians, technicians, and other creatives. Then, they can then become effective, skillful leaders. This dream started many years ago. However, it is just starting to come to fruition. I have embarked on a fast and prayer course with The Point Leadership Team for the first 21 days of 2021. We are doing this course to hear from God and grow closer to Him. Then, hopefully, we can download the steps to making this dream a reality. In the meantime, I am continuing my study at CLI because it is inspiring and feeding me.
Support for My Minister Ordination Online 
I have an amazing circle of Godly, loving people around me who have committed to encourage, lead, guide, and oversee this minister ordination online process. My wife, Beth, my pastors, Jesse West and Ken Cornell, and a close intercessor friend, Kris Hurst. These are faithful followers of Jesus who model His love and inspire me to keep going deeper with Him.
May God bless YOU and keep YOU, and may His face shine on YOU so your light can shine to others. The fields are indeed ripe with the harvest! Even so, Lord Jesus… Come quickly!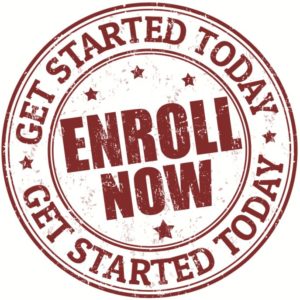 Learn more about ordination at the Christian Leaders Alliance. Interested in a low-cost degree? Check out the CLI's Leadership Excellence School.
https://cli-wp-uploads.s3.amazonaws.com/wp-content/uploads/2021/01/minister-ordination-online-1.jpg
919
823
Christian Leaders News
https://cli-wp-uploads.s3.amazonaws.com/wp-content/uploads/2023/07/Christian-Leaders-Logo-PNG-3-300x129.png
Christian Leaders News
2021-01-06 09:28:07
2021-01-06 09:28:07
Minister Ordination Online with CLI Training