Hello! My name is Wyonah Rivera, and I am excited about the authentic Christian education that I am receiving free online at the Christian Leaders Institute (Learn more about online Bible classes, Click Here). I am 52 and live in Riverside, CA, USA. I am married to the most amazing supportive husband, and we have 4 children.
My Beginnings and Struggles
I grew up in a Native American home with my parents and never went to church. My father raised me believing that the Native way was the only way. My father's lineage was tortured by identity issues coupled with pride and addiction, which led to a life of abuse and death. This trickled down to me and led me to a life of deep insecurities, depression, addiction, and feeling condemned all the time. I had many starts with education but never finished. I was a failure at life and did not think I had a purpose.
At last, I was old enough to leave home! To my surprise, my father wanted to get me baptized at the age of 18 in the Episcopal Church. I will never know why he wanted it because we never attended church. However, I do thank him because it was the seed. I wish I could say from that moment on that I walked with our precious Savior. Unfortunately, ten more years of incomprehensible demoralization came with living according to the flesh and trying to quiet the pain from childhood trauma. I did attend church from time to time, knowing I needed and wanted it. However, the spiritual warfare that I listened to seemed a bit louder and dragged me back into the pit of despair.
God Gave a Sign
Then the Lord showed me a sign! I thought maybe a change in scenery, an escape to the mountains, might help with all my dilemmas. So, off I went! I forgot wherever you go without God; there you are… ugh. I was a single mom of a son living in a very small-town population of 900 in Springville, California.
It was at the local church when the Lord brought me my sign. The church had a special program that Sunday. We were going to hear about the miracles of God's Grace in these men's lives who had just gotten out of prison. I could not believe my eyes. It was him! I saw my biological brother, whom I lost contact with for many years. My brother spent most of his life in prison due to childhood trauma. We both believed seeing each other in this situation was a sign of God's Love and Mercy.
The Lord has given me signs along the way, but Satan had such a stronghold in my mind. It repeatedly said that nobody loves you and how could they with all the rotten things you have done. The Bible is my tool to rebuke Satan! I let him know that I am a soldier for Christ, and he no longer has a hold on me (2 Timothy 2:3). "But one thing I do: Forgetting what is behind and straining towards what is ahead" (Philippians 3:13). The Lord always has His best for us.
Authentic Christian Education at CLI
Finally, I am in a marriage that strives every day to honor our Father in Heaven. We have been married for 23 years. I often ask him why he stayed. He says, "Because my marriage is my ministry." For that, I am truly grateful to Jesus Christ for sending me a saint.
Thank you, Christian Leaders Institute, for giving me a DEBT FREE, authentic Christian education that I could have never paid for. Thank you for giving me a chance to learn who I am in Christ. Then, I can bring forth the gospel to those that want freedom and everlasting life in Christ!
"Thy Word is a lamp unto my feet and a light unto my path." Psalm 119:105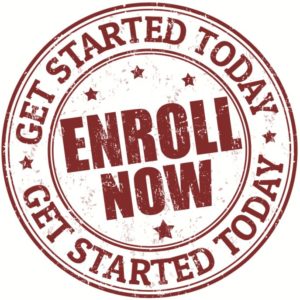 Learn more about ordination at the Christian Leaders Alliance. Interested in a low-cost degree? Check out the Christian Leaders College.
https://cli-wp-uploads.s3.amazonaws.com/wp-content/uploads/2021/01/Wyonah-Rivera.jpg
400
428
Christian Leaders News
https://cli-wp-uploads.s3.amazonaws.com/wp-content/uploads/2022/11/Screen-Shot-2022-11-18-at-11.13.18-AM-300x122.png
Christian Leaders News
2021-01-07 10:28:04
2021-01-07 10:28:04
Authentic Christian Education Free Online