The Long and Winding Road to CLI
My name is Anne Campbell, and I am studying the Bible (Learn more about Studying the Bible, Click Here) and Life Coach ministry training at the Christian Leaders Institute. I am British. My journey has taken decades of many wrong turns. That is why I describe it as "The Long and Winding Road to CLI" with thanks to The Beatles for the title.
My Early Years
At the age of three, I was adopted by a wonderful older couple who introduced me to the countryside's delights and peace. Mum was Church of England and Dad was a Methodist, although neither of them attended church regularly. My dad's attitude to church was that he went for births, weddings, and funerals only. They were both veterans of World War II.
Looking back on it now, I think their memories of those dark days made them disillusioned with God and traditional church. They never discouraged me from investigating, though. So, for a while, I attended the local Methodist church and even taught Sunday school there. After a time, I grew bored with the same service style every week and began my roaming.
My next stop was a house church based above a little coffee bar. They introduced me to "The Cross and The Switchblade," and I had the pleasure of seeing David Wilkinson, along with Nicky Cruz, when they toured Britain. The Holy Spirit really moved in that small town hall! That was my first introduction to the effect it could have. I stayed with their group for a while, but then we had to move on as the building was to be demolished. It left a void that Satan was quick to exploit.
In Roaming Mode
I discovered that the world had some exciting things like motorbikes, boys, and dope. I loved riding my bike, and the guys I rode with treated me like a mate. I was a rarity in that I was the only female to ride. The rest of the girls all rode pillion. Even though that first bike was only a 250cc, I could outrun all of them around the Matlock twists and bends. Of course, they got revenge on the motorway and could leave me standing. They always looked after me, though. Even when we were at rallies run by Hells Angels, I always felt safe with my club members. They saved me from me on more than one occasion.
Although I was now in full roaming mode and living a non-Christian lifestyle, I still went to different churches. I was looking for what I had lost but had no idea how to regain it. I looked at the different styles of religion. Some of them were more cult-like than others. However, nowhere really felt like home. So my wanderings continued for the next twenty years.
My Marriage and Loss
When I was forty, I met my husband online in a chat room. He was in Texas, and I was in England. Therefore, I felt safe that this friendship would remain online only. He, however, had other ideas and flew over to meet me. He was everything I would have ignored had I met him in person at the beginning. But, as we had developed a friendship that showed a loving heart and a deep love of animals, we clicked. In 2002, we married. Then, we spent the next three years in different countries while working our way through immigration issues.
In 2005, I finally moved to SE Texas to start our married life properly. We had our ups and downs. After all, we were two strong-willed people who had lived the single life for over forty years. We had to learn to compromise. Unexpectedly, Bruce passed away in September of 2018. This loss was the beginning of my renewed love and belief in the Lord and Jesus. Two weeks after he passed, I found myself at a little community church. They took me in and helped me through the dark days of grief and depression. I will always be grateful that God sent me there and that he then sent the Holy Spirit to fill the gaping hole in my heart.
Called to Life Coach Ministry Training at CLI
I moved back to England in October of 2019 because it felt right. In Texas, I had no family and lived so far out that people rarely came to visit. It also felt wrong to live there without my husband. Once home, I quickly found the church I am with now. I continue to grow through the Lord's grace. Looking back on my life, I see that God never deserted me even though I deserted him. He sent guardian angels to protect me through everything, and I find that amazing!
This scholarship is important to me because, otherwise, I could not afford to take the Life Coach ministry training that CLI offers. I feel called to help others through grief and rebellion. God is calling me to become a Life Coach for those who feel they will never be acceptable. I know from experience that there is nothing our God cannot deal with and will.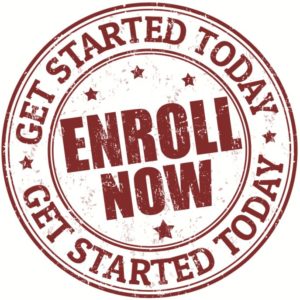 Learn more about ordination at the Christian Leaders Alliance. Interested in a low-cost degree? Check out the Christian Leaders College.
https://cli-wp-uploads.s3.amazonaws.com/wp-content/uploads/2020/10/Life-Coach-Ministry-Training-1.jpg
754
557
Christian Leaders News
https://cli-wp-uploads.s3.amazonaws.com/wp-content/uploads/2022/11/Screen-Shot-2022-11-18-at-11.13.18-AM-300x122.png
Christian Leaders News
2020-10-28 09:56:33
2020-10-28 09:56:33
Life Coach Ministry Training at CLI