My name is Anthony Burgos, and I am called to minister training at the Christian Leaders Institute. Currently, I reside in one of the five boroughs of New York City called the Bronx. In 2014 due to unforeseen circumstances, I became homeless for about a year. During that time, I suffered like never before. I was hungry, confused, and realized that my faith in God had diminished. I wanted to end it all.
One day while thinking of a way to end my suffering, I sat under a tree in the pouring rain, waiting to re-enter the shelter for the night. I prayed urgently, letting God know how I felt, crying tears that would be hidden due to the rain. But God knew because He cares about us and our feelings. Realizing this, I stood with rain falling on me. I reached my hands up to God and asked him to give me a reason to live. I was praying for hope, and he heard me.
A few days later, I received a call on my state-provided cell phone. It was one of my cousins who had heard of my situation. She told me that somehow she knew something was wrong. We immediately started making plans to get me home to New York. I had been saved. That is why I know my life is to serve God and help others in the same situation that I was in. God wants me to let them know that they are not alone. God is there for them, and that from that moment, I would be there for them too.
Called to Minister Training at CLI
I became Ordained in September of 2020 from an online ministry that made it so easy that I knew it wasn't legit. So, again I reached out to God to show me the right path to him. One day while searching for ministry training online, God led me to the Christian Leaders Institute website. I was skeptical at first because the courses were free. However, after taking the first class and listening to Pastor Henry Reyenga speak, I knew that God had brought me to the right place. He brought me home to him.
So far, all the readings and videos seem to be describing me and speaking to me. Especially when it comes to the trials and tribulations that one goes through as they journey to God. I am on the right track finally! Thank you, CLI, for the opportunity to study the Bible online for free (Learn more about Studying the Bible, Click Here). Remember, God blesses always, and he loves us dearly. If you are being called to minister, you've come to the right place.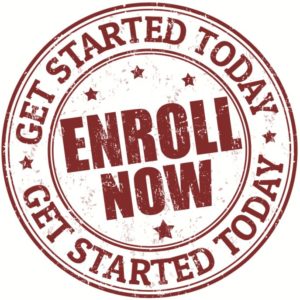 Learn more about ordination at the Christian Leaders Alliance. Interested in a low-cost degree? Check out the Christian Leaders College.
https://www.christianleadersinstitute.org/wp-content/uploads/2020/10/FB_IMG_1602445068871-1.jpg
986
720
Christian Leaders News
https://www.christianleadersinstitute.org/wp-content/uploads/2020/07/CLI-LOGO-e1432902471812-300x94-1.png
Christian Leaders News
2020-10-29 08:50:48
2020-10-29 08:50:48
Called to Minister Training at CLI