Hello, there! My name is Robert Willis Sr. I am taking free online classes at the Christian Leaders Institute. I am 33 years old, living in the vast, very fast-paced city of Chicago, IL. Happily married to my wife, Candice, we have two children together. Our son, Robert Willis Jr, will be 14 this coming October, and our beautiful daughter, Milani, just turned nine in May.
My Youth
I was born and raised in Chicago on the Northwest side of the city. I grew up with my mother, but I spent most of my time with my grandparents. My grandfather, Bob Sweat, was my hero. He and I spent great, heartwarming time together. He showed me how a father was supposed to love his child and how a husband was to love his wife. The neighborhood I grew up in was relatively quiet, but just a few blocks away, the gangs hung out along with the drug users/sellers. My childhood was great. My parents loved hard, and we took vacations once a year and had dinner at the dinner table together, the ideal family. However, God and the Bible were never spoken of in our home.
At the age of 12, I was a young kid with no direction. I began getting in trouble, hanging with the wrong crowds, and involved with the gangs down the street from me. A few years later, I met my first real girlfriend. At the age of 20, she and I had our son Robert Willis Jr. Meanwhile, I'm still getting into trouble and hanging with the wrong crowds. That same year I ended up catching a charge for aggravated assault on a police officer. It sent me upstate for two years.
Changes and Wondering
During my time in prison, my mind detoxed from the alcohol and other substances I was taking. I realized that I was going down a path I didn't want for my newborn son. When I got out of prison, and while I was in there, my son's mother decided she wasn't going to allow me to be a part of his life. We went to court for custody, which by the grace of God, I won sole custody of my son.
During this lengthy court process, I started changing into a man. That is when I met my wife. Our first year into our relationship, she conceived our daughter Milani and things finally started to feel stable like how I grew up. Things stayed like that for some eight years, still never hearing nor reading God's Word.
In September of 2017, my hero, my best friend, my Papa, Bob Sweat, fell ill with dementia and ended up in hospice care. On Christmas Eve of 2017, right after we all ate dinner, he opened his eyes very briefly and took his final breath and passed away. Now it's here that my mind started to change a bit. I thought to myself, "Where are you at, Papa? Where did your soul go? Where do all of our souls go?"
A Door Opened
A little under two years after my Papa passed away, I was still having these reoccurring thoughts. In September of 2019, my Papa's best friend, Mr. Steven Jacob, fell ill and passed away. His wife, Mrs. Sue Jacob, invited us to his memorial service that was at the local church. That morning was no different than the rest. I woke up and got ready for his service. I thought to myself, "I don't want to go to this service, but I will since it was my papa's best friend." So
When we pulled up to the church, I remember thinking about how uncomfortable I already was. We exited our vehicle and entered the church. Immediately, I felt a feeling I never felt before. It was a comforting, loving, caring feeling. So, we took a seat in the pew next to my friends and family. The pastor started speaking, and almost instantly, I fell into a trance and did not even blink an eye during his entire sermon. When the sermon ended, I fell out of the trance.
We proceeded to exit the sanctuary, and the pastor was standing by the door, greeting guests. I ducked my head, hoping he wouldn't greet me. However, he did. He pulled me to the side and introduced himself as Pastor Rick, the head pastor at Bethany Baptist. I introduced myself as Bobby. He looked intently into my eyes and said, "Well, Bobby, your presence here today was very graceful. I ask that you join us again next Sunday." We shook hands, and I walked out.
Giving My Life to God
As soon as I got into my truck, that feeling that overwhelmed me when I first got to the church that morning weighed very heavy on my heart. Something whispered in my head and said, "Bob, go home and read the Bible." However, right then, another voice whispered to me, and this time I recognized that voice. It was the voice I heard all my life. It was the evil one. He said, "Why read the Bible? You're never going to understand it." Then the overwhelming voice whispered once more, "Bob, please just try."
That was it. As soon as I got home, I pulled out my Papa's old Bible and started reading it for the first time in my 33 years. I read God's Word. Here I am, almost a year later, and I'm in my studies at the Christian Leaders Institute with its free online classes. During my walk with the Lord, I married my wife Candice this past March 7th after being together for ten years. A month after that, we were baptized in the name of the Father, the Son, and the Holy Spirit.
Free Online Classes at CLI
Now our family is very close to the pastor and his family. We are doing family outings with each other almost every weekend. Other than that, all I do with my time is to study God's Word, along with taking these free online classes at CLI. Thank you, CLI!
My spiritual dream is to share the Gospel wherever God leads me. I want to bring this joy, this love, this peace to everyone. We are all sinners in need of a Savior, and that Savior is Jesus Christ, the Messiah!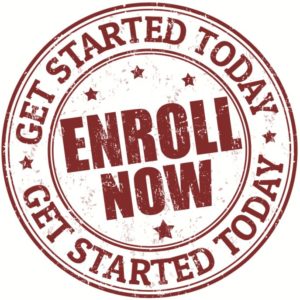 Learn more about ordination at the Christian Leaders Alliance. Interested in a low-cost degree? Check out the Christian Leaders College.
https://www.christianleadersinstitute.org/wp-content/uploads/2020/08/Free-Online-Classes-at-CLI-1.jpg
460
384
Christian Leaders News
https://www.christianleadersinstitute.org/wp-content/uploads/2020/07/CLI-LOGO-e1432902471812-300x94-1.png
Christian Leaders News
2020-08-10 07:40:56
2020-08-10 07:40:56
Free Online Classes at CLI