My name is Brenda Antwi, and I am excited to study at CLI for their free ministry learning opportunity. I am a person with a passion and a deep reverence for God and His Word, with a heart flowing with love for God's people. Born into a Catholic family in November of 1974, I am the third born out of five siblings. I have been married for 17 years and blessed with three beautiful children who are all currently in secondary school. We live in the Borough of Croydon, Surrey, UK.
During my secondary school education, I was quite active in sports, drama, and charismatic worship, coupled with my staunch Catholic upbringing. I was the one they asked to do church readings in the boarding school because I was articulate and an excellent reader. Having the zeal to study further, I went on to study a Degree in Management at the University of London. After that, I pursued and gained a Master's in Business Administration at the University of Leicester.
Right before my tertiary school years, I met my husband. However, I had become quite stale in my spiritual walk with God at that time. My husband then took me to his church (Pentecostal), where I started improving upon my relationship with God. Being a businessman meant he traveled a lot. During his travels, he would call me, and we prayed together.
Testing for My Growth
My real tests began shortly after marriage over 16 years. It was continuous testing of my faith. It moved me to levels of deeper commune with God, fighting spiritual battles that I didn't know I could. I had an encounter with the angelic hosts with the assurance that God was on my side. I call it the desert years. There was a Job kind of test at some point with an attack on my spiritual and physical – my body, marriage, children, finances, job, and my sibling's families.
Furthermore, suddenly I gained this inexplicable hunger to study counseling, which helped me to work on myself. It also enabled me to counsel in schools and on an individual basis. During these trials, I had moments of weakness but grew spiritually healthy. The Holy Spirit used me to heal people with diseases, give competent counsel. I comforted those distressed and shared the Word. In the women's group that I led, people felt the presence of God.
The beauty of these trials was that God showed me the length, breadth, and height of wickedness. I had to physically go through the trials to understand the severity of what God's children were going through. Interestingly, for as long as I didn't understand the point or meaning of the trial, I stayed in it. When I got the message, He moved me to the next phase.
Further Spiritual Understanding
God helped me also to understand the different "men of God" who came into my life. Some were greedy, false, or took Him for granted, and then some were for Him. I grew more durable in the Lord. I endured knowing nothing else but the Word and prayer. Through the countless cries to God in times when I felt He was not listening, He was there!
When I was coming to the end of the trials, God revealed His plan for me in Luke 4:18. I saw myself preaching, healing, and casting out demons. Alleluia! He took me through the refiner's fire to season me for a purpose.
Shortly afterward, He sent a man of God to anoint and prepare me for ministry. That also came with challenges from the enemy. But God is faithful! He is God, not a man that He should lie (Numbers 23:19). Whatever He says, He will do, and no one can stop Him.
Ministry Servant
Today, humbled by it all, I stand as His servant and minister to people wherever He leads me. I serve by leading women's prayer groups, counseling, deliverance, and encouraging many through the Word of God with love. To fulfill God's revelation in my life, I was ordained in the church as a Reverend Minister in April 2018. I continue with God's work even though I work part-time as a sales manager in an Estate Agency.
Recently, I founded The Voice of Christ Ministry, which changes lives through prayer and an oasis for the oppressed, the sick, and those in bondage. I share the Gospel wherever the Lord leads me. We have prayer sessions every Thursday evening, and God is working awesomely in the lives of His people.
In following the call of God, I have learned that the task He has put me on is no child's play. I am to let people know who He is and the great love He has for humankind. In summary, until I completed the school of the Holy Ghost, I wasn't ready for His purpose.
The Learning Factor
Through these processes, I have realized that the learning factor is critical. God teaches us specific valuable lessons, strengthening us in areas of weakness, tightening all the bolts, and loose ends in our lives. By the time we are fully ready, we are seasoned for His use. Psalm 66:10: "For thou, O God, hast proved us. Thou hast tried us, as silver is tried." Also, Psalm 12:6: "…as silver tried in a furnace of earth, purified seven times."
I trust God and lean, not on my understanding. All I want is for His will to be done in me. I have been humbled and matured by all the experiences. Learning to be patient, endure, persevere, look to Him alone, have a deeper commune with Him, be more prayerful, and continue to learn the Word, has been my desire. The task ahead of me is enormous and requires me to be firmly grounded in Him.
Jeremiah 17:7 says, "Blessed are those who trust in the Lord and have made the Lord their hope and confidence." I pray that God continues to strengthen me to fulfill His ministry calling. I know that He helps me to be obedient to my calling and His vision for my life.
Free Ministry Learning Opportunity at CLI
Finding the Christian Leaders Institute for free ministry learning online is a blessing for me. Since the learning factor is critical, as I mentioned above, I want to study and learn at CLI. Then I will be further prepared for the tasks before me. Thank you, CLI, for this free ministry learning opportunity!
Trust God in whatever comes your way, stay grounded, patient and focused, be unrelenting, and be true to yourself, to God and others. Be thou blessed!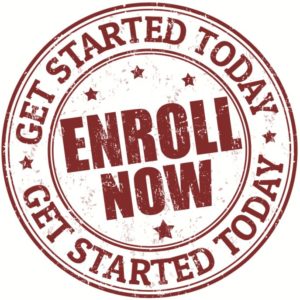 Learn more about ordination at the Christian Leaders Alliance. Interested in a low-cost degree? Check out the Christian Leaders College.
https://cli-wp-uploads.s3.amazonaws.com/wp-content/uploads/2020/08/Free-ministry-Learning-1.jpg
587
462
Christian Leaders News
https://cli-wp-uploads.s3.amazonaws.com/wp-content/uploads/2022/11/Screen-Shot-2022-11-18-at-11.13.18-AM-300x122.png
Christian Leaders News
2020-08-11 09:26:47
2020-08-11 09:26:47
Free Ministry Learning at CLI