Japan's Ready to Meet Jesus
Hello! I am excited to receive free Bible credentialing and training at the Christian Leaders Institute as I reach out here in Japan.
Japan is a beautiful and fascinating place in a lot of ways. There is so much opportunity here to minister for Jesus since less than one percent of the entire country's population claims any connection to Christ. To serve Jesus in Japan was an instant death sentence until more recently. The Japanese have a state religion of idols. Therefore, to embrace Christ is to become an enemy of the state to the Japanese people. They have embraced religious pluralism (believing that all religions are the truth) and wide-scale-open-idolatry (idols on nearly every corner). However, things get a little uncomfortable once you mention Jesus.
On the other hand, the Japanese people are not constantly immersed in denominational theologies and, thus, jaded. For that reason, the people here seem more willing to hear the Word of God with an open heart.
How I Met Jesus
I was living as an Old Order Amish at one point but not baptized into the denomination, so I was never a member of that group. I was once a part of a couple of other strict denominations, but I didn't meet Jesus until one day while I was in a Church-house praying at my bench alone after taking communion. The moment Jesus walked into my life, I felt a joy that was so intense! The best way I can describe it is that I wanted to laugh, cry, shout for joy at the top of my lungs, and praise Jesus for being there! I tried hard to meet all the requirements the best way I knew how, before and nothing worked!
However, the day I met Jesus, my whole life philosophy, self-image, plan, outlook about others, and eternity CHANGED instantly. I'm not saying that I've been perfected or that I've reached entire sanctification in the twinkling of an eye (we're not there yet). But, I can tell you that Jesus was right there in that service. I remember the moment that my heart flooded with the presence of the Blessed Holy Spirit of God! I know Jesus lives!
Called to Serve
The King invited me to serve others and preach the Gospel Truth that He's alive today. I have not always been faithful to that calling and have stumbled on the way. BUT GOD! He's able! I have a lot of growth and maturity to look forward to, but I have learned one Kingdom secret. Jesus is truly alive and wants to walk among us and dwell within us. That's how it's possible to be imperfect yet holy, by abiding in the True Vine, Jesus of Nazareth.
I thank God for CLI's Leadership Excellence School and Christian Leaders Institute! They are furthering the cause of Christ by offering free Bible credentialing and training (with a fee for administration at the college) to bear fruit for the Lord. This present world and the Kingdom of God (that is in this world but not of this world) have completely different agendas. Namely Heaven and Hell. Too often, the Kingdom mingles with the world and the world with the Kingdom. It gets to the point that it's hard to tell who's who.
Is it not the highest calling of the Church to bear fruit? It seems that, often, seminaries, Bible colleges, and denominational trainers turn out people who have not been introduced to Jesus in their training and ordination programs. Christian Leaders Alliance is a bright light on this front! May Jesus greatly bless this mission with every good thing!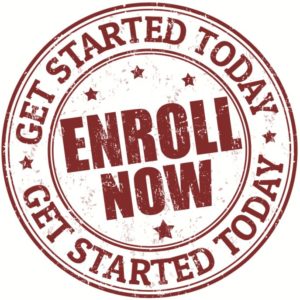 Learn more about ordination at the Christian Leaders Alliance. Interested in a low-cost degree? Check out the CLI's Leadership Excellence School. Learn more about Bible School training at CLI.
https://cli-wp-uploads.s3.amazonaws.com/wp-content/uploads/2020/10/Free-Bible-credentialing-and-training-1.jpg
1030
811
Christian Leaders News
https://cli-wp-uploads.s3.amazonaws.com/wp-content/uploads/2023/07/Christian-Leaders-Logo-PNG-3-300x129.png
Christian Leaders News
2020-10-20 10:29:53
2020-10-20 10:32:46
Free Bible Credentialing and Training