Hello, friends! My name is Mellissa Lopez, and I am getting a free education for ministry at CLI. I am 35 years old, married for 13 years, and have three beautiful children. I live in the Caribbean on the lovely twin-island republic of Trinidad and Tobago. At the age of 17, I gave my life to the Lord. There were many times I did not live the way Christ called me to live. There are moments that I am not proud of, decisions I regret, things that I would make right if I could, and people I have hurt.
Struggles and Renewal
Although I loved the Lord, I didn't love Him with my whole heart. For a long time, living my life my way meant everything to me. I am embarrassed to say that I was a very selfish person. My relationships suffered because of it – my marriage, my friendships, even my children. I kept putting my wants and desires first, and in doing so, I made many mistakes and lost much time. Chasing after things to make me a success, I wanted to live a certain lifestyle and fill my life with all the things successful people have.
Strangely, I always prayed and kept God on my mind. I remembered to thank Him for the things that made me happy. Always "things." God was on my mind, but not in my heart. Not the way He wanted to be. However, my mistakes led me to press into prayer more. Pressing into prayer led to spending more time with God. He started to speak to my heart. I stopped chasing money and appreciated that God always gives us enough to ensure that we are well cared for. When I started to appreciate that, I realized that I had more time on my hands. Therefore, I spent it with God.
Free Education for Ministry at CLI
With the free education for ministry at the Christian Leaders Institute, I desire to gain as much knowledge as I can about the Bible and understand God's will for my life. In turn, I hope to guide and minister the word to people, like myself, who need direction, hope, and mercy. I want to focus on the Women's Ministry and also become a Christian Life Coach. Even now, as I write these words, I pray that the Lord will give me a heart like His, a spirit of obedience, and fill me with courage.
I look forward to my time here at CLI. I hope to forge new friendships and go deeper into the spiritual things of God. For the opportunity that CLI has given to me, I am truly thankful.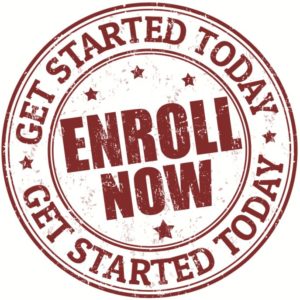 Learn more about ordination at the Christian Leaders Alliance. Interested in a low-cost degree? Check out the CLI's Leadership Excellence School.
https://cli-wp-uploads.s3.amazonaws.com/wp-content/uploads/2020/10/cli.jpg
640
640
Christian Leaders News
https://cli-wp-uploads.s3.amazonaws.com/wp-content/uploads/2023/07/Christian-Leaders-Logo-PNG-3-300x129.png
Christian Leaders News
2020-10-20 08:04:56
2020-10-20 08:05:59
Free Education for Ministry at CLI