My full name is Christopher William Fitzhugh, and I am receiving formal quality training for free at the Christian Leaders Institute. I was born in 1978 in northern California. Currently, I am residing and hosting a local house church and evangelical outreach with my wife and son in Jacksonville, Florida.
I came to believe in Christ at the young age of five through my faithful mother, Beverly. Growing up under her godly influence and spiritual care and also in a healthy local church engraved in me in-depth knowledge and understanding of the Bible. Even in my teen years, as I would often leave this path for lesser pleasures, like partying, sports addictions, and drugs, I never renounced this faith. However, my life testimony at this point was not a good one.
Renewed In Christ
At the age of 22, while living and traveling around California in a motorhome, with no direction, I heard the Lord speak to me for the first time. While cleaning a pool in an RV park for extra money, I asked the Lord if I was saved. He said, "Hebrews 11:1." It was then that I felt the call to a real and deeper relationship with our Lord. Within the next three years, addictions and strongholds that remained from my past began to melt away through the counsel of our Holy Spirit.
A miracle happened in 2003 that I can't explain, which delivered me from substance abuse. I went through a relationship loss. To drown out the pain, I began to drink as much alcohol as I could. However, no matter how much I drank, I remained sober. The words of Solomon in Ecclesiastes 2:3 burned into my mind; "I tried cheering myself with wine and embracing folly-my mind still guiding with wisdom."
Formal Quality Training for Free at CLI
Soon after this, I met my God-fearing wife, Yana Fitzhugh, and together we began a new journey. It has been our ultimate desire to expand God's kingdom and lead others into a deeper relationship with Christ. For this reason, the Christian Leaders Institute is essential for our local outreach project. Getting formal quality training for free through CLI will only increase the quality of God's plan in us and His kingdom. Thank you!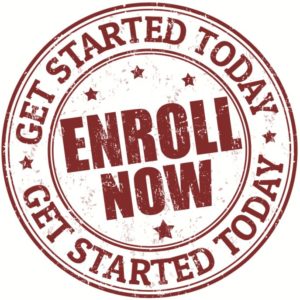 Learn more about ordination at the Christian Leaders Alliance. Interested in a low-cost degree? Check out the Christian Leaders College.
https://cli-wp-uploads.s3.amazonaws.com/wp-content/uploads/2020/08/Formal-Quality-Training-for-free-1.jpg
686
509
Christian Leaders News
https://cli-wp-uploads.s3.amazonaws.com/wp-content/uploads/2022/11/Screen-Shot-2022-11-18-at-11.13.18-AM-300x122.png
Christian Leaders News
2020-08-17 09:06:24
2020-08-17 09:06:24
Formal Quality Training for Free