Hello, my name is Barry Lewis, and I am taking classes to study the Bible online for free at CLI (Learn more about Studying the Bible, Click Here). I live in Edmonton, Alberta, but am originally from the Island of Bermuda. I was called into ministry in the mid-90s. After walking with God for a little while, my faith was tested. I failed miserably! For over twenty plus years, I was in the world doing many things not pleasing to God. It is only by the grace of God that I am alive today, and I am grateful.
It was only through God's unmerited favor on my life that I was able to move here to Canada after many years in Bermuda. I was traveling down the broad path to destruction and ultimate death. However, God showed up on the eleventh hour through a dream, and He saved me again.
Called to Preach the Gospel
I had found out what my calling was in 2015, and since then, I have been working on my walk with our Lord and Savior, Jesus Christ. Can I say it's been easy? No! However, it is worth the effort and struggle!
Since I left the kingdom of darkness, the one who runs it tries to throw stumbling blocks in front of me. But, with the help of the Holy Spirit, I have made it my mission to walk with God daily. Furthermore, I will stand on the Word of God and His promises. As it says in Philippians 4:13 – "I can do all things through Christ Jesus who strengthens me." With Christ, those stumbling blocks become stepping stones on my faith journey. All for God's glory!
Today, I am an assistant Pastor and continuously seek a closer walk with God. My spiritual dream is to preach the Word of God all over the world with the Holy Spirit's help. I would love to do missionary work in the far reaches of the world and help the less fortunate. So the free ministry training and classes to study the Bible at the Christian Leaders Institute are exactly what I need at this time in my ministry journey.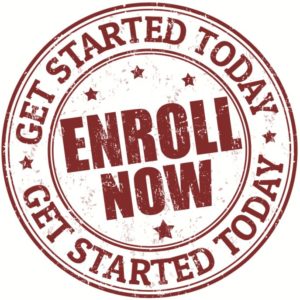 Learn more about ordination at the Christian Leaders Alliance. Interested in a low-cost degree? Check out the Christian Leaders College.
https://cli-wp-uploads.s3.amazonaws.com/wp-content/uploads/2020/10/Classes-to-Study-the-Bible.jpg
683
519
Christian Leaders News
https://cli-wp-uploads.s3.amazonaws.com/wp-content/uploads/2022/11/Screen-Shot-2022-11-18-at-11.13.18-AM-300x122.png
Christian Leaders News
2020-10-30 08:59:26
2020-10-30 08:59:26
Classes to Study the Bible at CLI