My name is Ngozi Dozie, and I am excited about the free Bible School opportunity at the Christian Leaders Institute (Learn more about Studying the Bible, Click Here). He has saved us and called us to a holy life-not because of anything we have done but because of His purpose and grace. (2 Timothy 1:9 NIV). I am Nigerian by birth and a United States permanent resident. I am married to Dozie Obele, a Legal Practitioner. We have three wonderful sons aged 7-15.
My Faith Journey Began
In Junior School, I found a copy of Guideposts addressed to my Dad. Right after I read it, I began to look forward to subsequent editions that would come in the mail. Shortly after, I browsed my father's library and found two books that were part of a trilogy, although he didn't have the third. The first was The Greatest Story Ever Told by Fulton Oursler and the second, The Greatest Faith Ever Known by Fulton Oursler and April Oursler. The Greatest Story Ever Told was about the life of Jesus Christ. The Greatest Faith Ever Known was the story of the three men: Paul, James, and Peter, who spread the Good News after the crucifixion of Jesus Christ on the Cross.
After I read the books, it triggered a desire to love and serve Jesus. A desire to know more about Him, one that has remained with me to this day. I didn't have any more exposure to such books, nor was I exposed to the environment where I could hear more and grow as a Christian. However, I did not know that everything I needed was right inside the Bible.
Continuing on My Faith Journey
I grew up as a Catholic and considered it boring. Although, I continued on my curious journey of discovering Christ on my own through books, television, and print. Years later, I left home to attend University. I still wasn't born-again. However, it was in my first year of school that I had a series of dreams. Years later, I determined them to be when the Lord started stirring my heart towards His ministry. I derailed, but God did not derail. He kept knocking at the door of my heart through dreams.
As I grew into a young woman, I stopped attending the Catholic Church. I worshipped with The Fountain of Life Church in Lagos, Nigeria. There I met and related to other believers. Then, I was born-again. I became more faithful in the church so that when I decided to join a department, I prayed about it.
My Calling
Before this, I had dreams where I was not fully asleep but aware that there was a presence in the room, although invisible. Yet, His presence was tangible. On that night, in response to my prayers, the Presence took me to The Fountain Of Life Church Ilupeju and led me to a door. When I opened and entered, the Evangelism department of the church held a meeting there. So for the first time, I realized that some of my previous dreams and trances were not mere dreams or random occurrences but were spiritual, with meanings.
At this point, I knew I had a calling though I also felt I wasn't qualified because I was a sinner. I had just been saved and born-again. However, I had no idea how to navigate this new-found knowledge. I read some Christian books, which blessed me. It was at this time I thought and prayed about my calling even though I felt unworthy. The urge and longing to be more for Christ grew stronger and stronger. However, sadly, I had no idea how to follow it through nor how to make it become a reality in my life.
New Job
I was still grappling with my calling when I got a job as a bank executive trainee. Then, I reached out to friends to know what I should do but was told to go to a Bible School. Because my work schedule was tight, I did not have the luxury of time for ministry school, and the conviction that it was what I needed to do wasn't there.
As time passed and I settled into banking, the commute from work to weekly church activities became more challenging. I went from going to church on Sundays for Service, Mondays for Singles Fellowship, Tuesdays for Bible Study, Wednesdays for Mid-week Service, Fridays for Night Vigil, and Saturdays for Evangelism to attending church once or twice weekly. My calling became the least of my priorities.
My Calling and Looking for a Free Bible School Opportunity
Then I married and settled into marriage, motherhood, and parenting. My calling continued to take the backseat. I had no clue as to how to become a Minister of the Word. My uncertainty continued until my husband said that if God called me, then He would certainly have the answers to the many questions that plagued me.
That was when I started praying and fasting intentionally about my calling. The more I prayed, fasted, studied the Word, read books that would help me grow and develop my spiritual gifts, the closer I got to God. I felt the presence of the Holy Spirit. Other spiritual gifts became activated as I prayed and waited on God. On my personal journey of faith, I discovered the purpose of my calling. I also learned that developing a relationship with God takes a daily, intentional walk with Jesus and the Holy Spirit.
Finding the Free Bible School Opportunity at CLI
In October of 2019, I registered for a one-month Bible class with the Dominion Leadership Institute in Lagos, Nigeria. At the end of the leadership program, I knew that formal ministry training would prepare and position me as an ordained minister.
This free online Bible School opportunity at the Christian Leaders Institute is God sent. I wouldn't have been able to achieve it otherwise. Being a hands-on mother of three with busy schedules, a traditional ministry school would not have been possible. The Christian Leaders Institute (CLI) allowed me to start my ministry journey from a knowledgeable standpoint. CLI will equip me for success in ministry.
I'm grateful for this free training opportunity! It has reinforced my belief that I am to be a useful tool in the hands of God.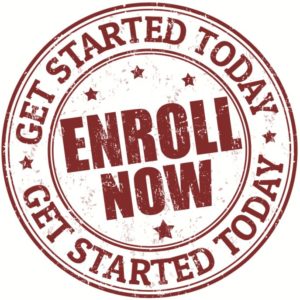 Learn more about ordination at the Christian Leaders Alliance. Interested in a low-cost degree? Check out the Christian Leaders College.
https://cli-wp-uploads.s3.amazonaws.com/wp-content/uploads/2020/10/Free-Bible-School-Opportunity-1.jpg
819
662
Christian Leaders News
https://cli-wp-uploads.s3.amazonaws.com/wp-content/uploads/2022/11/Screen-Shot-2022-11-18-at-11.13.18-AM-300x122.png
Christian Leaders News
2020-11-01 07:00:05
2020-11-01 07:00:05
Free Bible School Opportunity at CLI