My Beginnings
My name is Yolymar Diaz, and I am training for ministry at CLI. Born on the Caribbean Island of Puerto Rico, my family and I currently live in Florida in the USA. By the Grace of God, I grew up in a Christian family who loved to serve and worship God, including my grandparents. My parents instilled the love of God in my sibling and me. At the age of eight, God opened a door for my parents to move to the United States to find more opportunities for our family. We continued serving the Lord. At the age of 12, I accepted Jesus as my Savior since I was able to understand His sacrifice in a different way than when I was a younger child.
Opportunities for Growth
Throughout my adolescence, the church leaders recognized leadership qualities in me. They gave me opportunities to serve in the youth group as a leader. I took classes in the church's Bible school and even taught Sunday school classes. When I married my husband, we were also given the opportunity to serve as children's directors. In that position, we oversaw 13 churches' children's ministries. I also took undergraduate studies and graduated from a university as an educator after my Bible college studies.
God at Work
Throughout my life and even my marriage, God made a way for me when I thought there was no way out. My parents went through a divorce after being pastors of a church for several years. Throughout the years, we have seen God's forgiveness and love prevail despite the hardships. We experienced God's healing for our children when doctors said healing was impossible. When there was a financial drought, we saw God provide. Time and time again, God works through His goodness.
Ministry Calling
After almost 21 years of marriage and four children, we relocated to sunny Florida. There we found a great congregation. This congregation has really blessed us in our walk with God. My family had the opportunity to serve in missions in different countries.
Recently, my husband and I felt the calling to do more in the mission field. An amazing opportunity arose abroad to attend a church in the countryside. The church's pastor has cancer, and they need new pastors. Our pastor assigned my family to take care of this church. We are thrilled since we have seen God confirming this calling. He has been guiding our steps, providing, and working in our lives to fulfill this mission.
The Christian Leaders Institute
I stumbled upon the Christian Leaders Institute a few weeks ago. I couldn't believe it. We were searching for a way to get prepared for the mission in Costa Rica. However, we did not have the financial means to pay a seminary. Then, we found CLI.
I have learned so much with the training for ministry at CLI. I am so grateful for ministries like CLI that want to spread the gospel with people who are trained and prepared in the Word. Through the training for ministry at CLI, I will be well prepared for the calling ahead of us.
Our purpose is to spread the gospel, live for Christ, and see that we love others as we love Christ.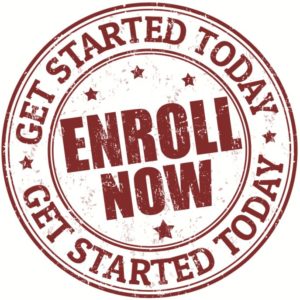 Learn more about ordination at the Christian Leaders Alliance. Interested in a low-cost degree? Check out the Christian Leaders College.
https://cli-wp-uploads.s3.amazonaws.com/wp-content/uploads/2020/09/Training-for-Ministry-at-CLI.jpeg
1030
745
Christian Leaders News
https://cli-wp-uploads.s3.amazonaws.com/wp-content/uploads/2022/11/Screen-Shot-2022-11-18-at-11.13.18-AM-300x122.png
Christian Leaders News
2020-10-01 09:11:27
2020-10-01 09:11:27
Training for Ministry at CLI