Welcome to my journey. I am Gail Hoover. I would like to share my training and ordination journey which led me to the Christian Leaders Institute (Learn more about online Bible classes, Click Here). We all have a story, and by sharing it with others, we all get to learn some life lessons. Pennsylvania is my home and where my heart is as my daughter, son-in-law, and 2 grandchildren live in the same town.
Called to Marriage Ministry 
My career as a Realtor put me on a path of meeting and becoming close to many people by helping them with one of their lives' biggest decisions. One of the couples who bought a new house with me in 2019 started me on this training and ordination journey. One of the important features to them while looking at houses was the yard. The grounds had to be large enough for entertaining family and friends. We found the perfect property and were about to settle on it.
The week before settling, we got together to discuss the closing details. There was a lull in the conversation. Then they said, "We want to ask you something."
"Sure, what's up?"
"Well, you know, having a great backyard was important to us. One of the reasons is that once we get settled in, we want to marry and hold the ceremony/reception at the house. We would really like you to do the ceremony. Would you?"
"Wow, I've done many things in this life, but this is a new one."
"We know it won't be legal. We plan on getting the license and going to the magistrate for the legal wedding. But for our celebration with family, we would like you to do the ceremony."
The Start of My Marriage Ministry
How could I say no to this? I gave it some thought and decided to look into being ordained so that they wouldn't have to do it twice. Going online, I saw the quick sign up, pay a fee, and be ordained. I did it. That was fine, to begin with.
Now, almost 2 years later, after actively putting myself out there as a wedding officiant, I want to go deeper into what it means and what it takes to be ordained. Going through this training and ordination process at the Christian Leaders Institute is powerful. It led me to evaluate my faith, spirituality, love of God, and Jesus in my life.
My goal is to be the best minister I can be when helping couples celebrate their love and devotion through marriage. I will do this by performing the wedding ceremony and also by offering counseling to help them get started on the right foot. I am called to minister to couples navigating some of the most important decisions of their lives. Thank you, CLI, for this training and ordination opportunity!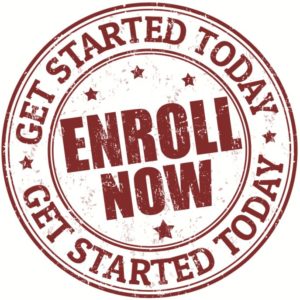 Learn more about ordination at the Christian Leaders Alliance. Interested in a low-cost degree? Check out the Christian Leaders College.
https://cli-wp-uploads.s3.amazonaws.com/wp-content/uploads/2020/12/GailHeadShotColor5-15-3.jpg
423
463
Christian Leaders News
https://cli-wp-uploads.s3.amazonaws.com/wp-content/uploads/2022/11/Screen-Shot-2022-11-18-at-11.13.18-AM-300x122.png
Christian Leaders News
2020-12-29 08:37:47
2020-12-29 08:37:47
Training and Ordination Journey Led to CLI