My name is Heather Christina Tuttle, and I am excited to study God's Word online at the Christian Leaders Institute (Learn more about online Bible classes, Click Here). I am in Pinellas Park, Florida (Tampa Bay area), USA. I am 35 years old and married to my best friend, Billy, for almost 14 years. Together we have three daughters, Kacey-Jo Ashton (13), Rebekka Lynn (12), and Jordan Nicole (11). I also have two stepchildren, Riley Alexander (15) and Destiny Rose (14).
My Youth and Early Challenges
I was born in Tampa, Florida, but spent most of my early childhood (ages 4-12) in a small town in Western PA called Slippery Rock (yes, it is okay to laugh). It was a small college town with a population of around 3,000 people. It also had more churches than restaurants. At one of these, a large Presbyterian church, I was introduced to Jesus for the first time. I attended Sunday school there for several years with my best friend and her family.
I was not a regular attendee, and my parents were not big churchgoers. My mother was raised in a strict Italian Catholic household and shied away from faith as an adult. My dad was never a regular church attendee. When I was 12, my parents went through a terrible separation, which resulted in my mother leaving. My father moved my younger sister and me to Tampa, Florida, to live with my paternal grandmother. I went to church a few times when I first moved there. However, I did not stay going for long. I spent a lot of time in my teenage years angry with God for my mother leaving and for many other injustices I felt were done to me as I struggled through my teenage years.
My Marriage and Challenges
My husband and I both started going to church early in our relationship. However, there was always a reason that we did not stick with going. We had to work on Sundays, or it was too much once we had kids, etc. I would not say there was ever a time in my life that I was not a believer. But, I can say that I have not spent most of my life walking with the Lord or in the study of God's Word.
Last year, we experienced what was by far the most challenging year we have been through in all our years together. Two of our daughters were victims of sexual assault. That led to many months of investigations and challenging conversations. Then, in late Sept, my husband and I were both driven to confess our indiscretions during our marriage to each other. After everything we had already been through that year, it felt like the nail in the coffin for both of us. We had hit the lowest point of our marriage.
Coming to the Lord
Despite the heartache we both felt, we love each other deeply. So we determined to work on fixing our marriage. I will never forget the moment he looked at me after a long night of talking, trying to make sense of the mess we had put each other in. He said, "We can no longer carry this weight ourselves. We need to go to church." I immediately felt a sense of peace and knew at that moment that we were going to be okay. One month after joining the Calvary St. Pete church family, my husband and I, along with our three daughters, gave our lives to the Lord. It was as if the Lord himself had wrapped his arms around us and said, "I got you, it is going to be okay. You are not alone in this."
Study God's Word at CLI
Since then, we have stopped trying to fit the Lord into our lives and begun to live our lives for the Lord. This change is what has driven me to where I am right now. I want to be able to help guide and lead people to Christ. I want to share the good news of a King that is beautiful and wonderful! He is worthy of all the glory!
I always had a heart for helping people and feel the Christian Leaders Institute is where the Lord wants me right now. I am unsure of what he has planned for me in the future. However, until God reveals that to me, I will continue to study and learn all that I can at CLI. Then, I will be ready when he does.
As a working mom of five, going back to school and being able to afford to was very far in my future. What CLI is offering me is a chance to study God's Word in-depth and expand my education with God as the center. And it is without the added stress financially that it would put on my family. I am so blessed that the Lord has allowed this opportunity into my life. God is good, all the time!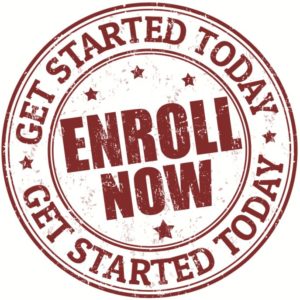 Learn more about ordination at the Christian Leaders Alliance. Interested in a low-cost degree? Check out the Christian Leaders College.
https://cli-wp-uploads.s3.amazonaws.com/wp-content/uploads/2021/02/Study-Gods-Word-1.jpg
1030
774
Christian Leaders News
https://cli-wp-uploads.s3.amazonaws.com/wp-content/uploads/2022/11/Screen-Shot-2022-11-18-at-11.13.18-AM-300x122.png
Christian Leaders News
2021-02-11 08:54:10
2021-02-11 08:54:10
Study God's Word - the Bible - Free Online