My name is Damien Gagne, and I am learning the Bible free at the Christian Leaders Institute (Learn more about online Bible classes, Click Here). I am from Manitoba, Canada. My parents grew up during the cultural upheaval of the 60s and 70s. WW2 and its impacts were still affecting a generation of men and women, and the cold war was in full swing. Even in Canada, we were heavily influenced by the more affluent, stronger, and more influential American superpower. Culturally, my parents joined most of their peers and were leaving the church on mass. A new age was here. An era of freedom, rock, free love, long hair, and resistance to established social norms.
My Troubled Youth
My parents married young before they were ready, and before long, they split up. It traumatized my sister and me. Mom got full custody. However, she lived wildly and partied. We saw too much and were exposed to too much. Dealing with these things in my childhood taught me that too much freedom, selfishness, and disrespect of family history negatively impact the family. My parents also spoke of the oppression from the strict French Catholic church that they grew up with. There were the fear of a vengeful God and the rigidity of priests and nuns who made them resent the church and God. These lessons taught me that excessive, rigid dogma was also harmful to society and the family.
With these lessons, I grew up a troubled youth. I had addiction issues and prone to anger and violent outbursts. By the time I was 16, I had hurt my brain and left God behind. How could God allow me to suffer in this way?
Finding New Direction
One day, I read a story of someone's near-death experience. It led me to believe in God again, but I still was skeptical about Jesus. When I was in my mid-20s, I was laid off from another dead-end job. Depressed and confused, I wondered what my future held. I volunteered at the Boys and Girls Clubs of Winnipeg. Within a month, I was hooked! I found one of my callings in life to help others. I used my life experience to help kids who were worse off than I was when I was young. So, I tried to teach them good from evil and help them grow into good people.
For the next 12 years, I worked at various non-profit organizations helping others. It is what I needed to feel whole. But, of course, something was missing. I still didn't know God the way that I wanted to. I always thought of him as a vengeful God who punishes severely. Still traumatized from my youth, I was a sick sinner.
The Truth and Learning the Bible Free Online at CLI
One day, after I had just lost my job due to stupid mistakes, I was sitting across from my wife. I told her, "Babe, I feel like Jesus is real, but I can't understand how." Then, I asked Jesus, "Jesus, if you are real, please show me." As soon as the words left my mouth, Jesus showed us a sign that he was genuine! I accepted him in my heart. After 20 years of running from Jesus, searching for God in other places and other religions, I thank God he opened my eyes to the truth.
My life has since stabilized. I still have hard times, but I can face them with Christ. I feel so loved and so forgiven for my imperfections. Now, I am hopeful for the future. The classes with the Christian Leaders Institute will help me reach all my educational and spiritual goals. Learning the Bible and ministry skills free at CLI will aid me in my ministry calling.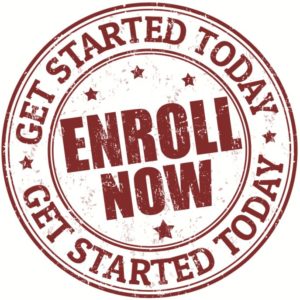 Learn more about ordination at the Christian Leaders Alliance. Interested in a low-cost degree? Check out the Christian Leaders College.
https://cli-wp-uploads.s3.amazonaws.com/wp-content/uploads/2021/02/Learning-the-Bible-Free-1.jpg
911
674
Christian Leaders News
https://cli-wp-uploads.s3.amazonaws.com/wp-content/uploads/2022/11/Screen-Shot-2022-11-18-at-11.13.18-AM-300x122.png
Christian Leaders News
2021-02-12 09:25:41
2021-02-12 09:25:41
Learning the Bible Free Online at CLI