Searching For God
My name is Brandon Pek from Singapore's city-state, and I am at the Christian Leaders Institute for free study of the Bible online (Learn more about online Bible classes, Click Here). While reading philosophy in the university, I was confronted with deeply spiritual issues that rekindled my search for God. I had the opportunity to study some aspects of Christianity and other theologies and theories.
Intellectually stimulating but yet torturous to have my mind looping ceaselessly with questions about God and His existence and more. During this period, He placed a few Christian friends in my life who introduced me to their faith.
It was a temporary relief from the mental torment.
Encountering God
The Gospel of John has special significance for me. It's where I found the one True God whom I was searching for.
One day, I picked up a free copy of "The Gospel of John" from the train station on the way to campus. It was one in a stack of booklets left behind by a local church. After returning home, alone in my room that evening, tears started flowing unexplainedly as I read about Jesus. The Holy Spirit moved me that night.
Therefore, I decided to attend church on my own. The first visit was with some defiance, not standing or participating in the worship at all. That day, sitting in the cushioned seat, God shook my body gently with enough power that I knew it was Him.
The next Sunday, I visited again. This time, it was a different experience when He touched me with His love. I wept uncontrollably. That day in 1989, at age 22, I received Jesus as Savior and Lord. I cannot remember what was preached at that service except the warmth in my heart telling me that I was home.
Rescued By God
But it was not without resistance from the devil because I had switched sides. I was rescued from the power of darkness and translated into the Kingdom of Light. Time was perhaps running out, and the enemy thought he had me. However, God did not give up on me.
Following my salvation, three distinct supernatural experiences occurred.
The first incident was that of sleep paralysis as science would call it, or "Gui Ya Chuang" (translated as "ghost pressing in bed") as it was commonly called in the Chinese circles. Just as I was almost out of breath and dying, I called out the name of Jesus with a burst, and the weight on my chest left me immediately. I regained my breath! It was a pure joy hearing my heart beating until it calmed down to the heartbeat of God.
Another time in my sleep, I saw myself struggling in bed (not my bedroom as I slept on the floor mat in those days) only to see some beings dressed in white appearing and then surrounding the bed. I felt calm and saw myself settling into a deep sleep. When I woke up that morning, I felt refreshed. These beings must have been angels sent by God to guard and protect me.
The third time, I dreamt that I was running along a trail of lighted candles in underground places, through tunnels and openings between different levels. Exhausted after the endless run, I saw myself sitting with my back against the earthen wall. I started singing "Glorify Thy Name," which kept playing in my head when I awoke in the morning.
Belonging To God
"For by grace you have been saved through faith, and that not of yourselves; it is the gift of God, not of works, lest anyone should boast." Ephesians 2:8-9
The enemy wanted to seize my body, but he couldn't because it had become the temple of the Holy Spirit. And he tried to ruffle and mess my mind. However, the new peace I received from Jesus cannot be taken away. Still, he attempted to imprison my spirit in the old religion, but I belonged to God when I received our Lord Jesus as Savior.
Free Study of the Bible at CLI
Therefore, I am at the Christian Leaders Institute for a deeper free study of the Bible and sound Biblical doctrine. The free classes online are a blessing for me. I am looking toward to what God has next for me!
Glory to God Alone!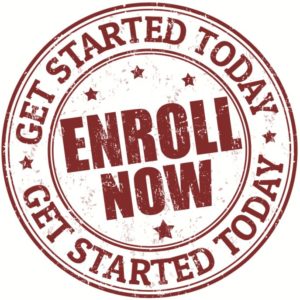 Learn more about ordination at the Christian Leaders Alliance. Interested in a low-cost degree? Check out the Christian Leaders College.
https://cli-wp-uploads.s3.amazonaws.com/wp-content/uploads/2021/02/Brandon.png
152
155
Christian Leaders News
https://cli-wp-uploads.s3.amazonaws.com/wp-content/uploads/2022/11/Screen-Shot-2022-11-18-at-11.13.18-AM-300x122.png
Christian Leaders News
2021-02-10 10:15:48
2021-02-10 10:15:48
Free Study of the Bible Online at CLI