The Origin and Formation of my Calling
I am Rani Aby, and finding the Christian Leaders Institute (Learn more about online Bible classes, Click Here) online for Life Coach Ministry study is a great blessing to me. I am from the capital city of Kerala, known as Trivandrum. Kerala is a state on the southwestern Malabar Coast of India. I am married and the mother of a 17-year-old son. By profession, I am a Counsellor and Trainer. I am the eldest of my siblings, and we were three children of our parents, who are from a middle class educated Christian family. I still remember my parents telling me that. When I was in kindergarten, I recited Psalms 23rd chapter. There starts my familiarity with the word of God.
My Salvation
God gave me the privilege to witness and understand various Christian denominational faiths that existed in Kerala. My primary school life was with Seventh Day Adventist schools. From 6th grade till 10th, I studied in a Catholic school under nuns. Until the 8th grade, I was a "normal" Christian girl. But when I reached 9th grade, my family was touched by God to understand His Calling on us. My only youngest brother was affected by Angio Edema. Even though our father was a doctor, it was becoming beyond his treatment and worsening day by day.
At last, our parents took three of us and visited an evangelist and spiritual radio speaker, Br. John Rabindranath, who came from a then-famous Hindu family. In his prayer meeting, my brother was touched by the Lord and healed. For the first time in my life, I witnessed a visible miracle. At that moment, our family surrendered to God. I accepted Jesus as my Savior. For 15 days, my parents and I underwent a short Bible study training under Br. John. On the 15th day of the prayer, the Lord filled me with His Holy Spirit with tongues the symbol. After that, at home, we started monthly prayers. I accompanied my father for evangelical work with vivid experiences and practical learning.
My Marriage and Our Son
I met the man of my heart when I joined an international college in the North part of India for my Masters. Since we belonged to two different Christian traditions, both our parents disapproved, but God united us. The second blessing was our son Philip. When I conceived, I prayed and dedicated my child to Christ. More than a calling or counsel, I prayed in that way out of my love for Christ.
However, challenges started from then. From the third-month Sonography test, the doctors advised us to abort our child. He had a cyst grown around his neck, which could harm both the child and me. Again there was a lot of tension. We both left our jobs and returned to our native. Many supported me in prayer. So I took a firm decision not to abort and trusted my Lord.
A few days before the delivery date, while I was taken for a test, the hospital staff and my family witnessed that the big cyst disappeared from his neck. My Jesus did what He promised. Thus my son became a miracle child. However, we also understood the naked truth that he was born with Down syndrome. Many questioned our faith. I wasn't shattered. I knew God had a purpose behind everything.
Challenges and God's Power
We underwent many hardships bringing him up, but God provided the assistance of my parents and many other beloved people in balancing his parenting and other duties. Satan was still behind my son. A few days after his delivery, my baby fell on the floor from my mother's hand. But God protected him. Again nearing 1 year, he had heavy dysentery on his deathbed with no medicines to treat him. There too, I knelt in prayer and fought. Again God helped. Until the age of 3, he didn't walk. However, because of the prayers of Br. John, my son stood for the first time and started walking. God again did a miracle on him. Now he is 17 years old and going to school. He recites Bible verses and sits for a long time in prayer. He loves to praise and sing, even though his speech is still developing. Through our son, God molded our faith in Him.
My Calling and Desire for Life Coach Ministry Study
I always doubted, within me, what kind of a calling I had. God granted me platforms to conduct and teach kids and youth Bible classes. I lead praise and worship in the fellowships we attended. Sharing stories and testimonies were important to me. And of course, the best part is that I always loved to pray for others. To sit for long hours to pray alone in my closet was a joy. But, what I never experienced was learning the Word of God to understand it theologically.
God Showed Me CLI for Life Coach Ministry Study
During this phase of life, the financial crisis started mounting like a Jericho wall. I earned worldly degrees in philosophy, sociology, and clinical counseling. I also earned a post-grad diploma in pastoral counseling from Serampore University. Still, I wasn't satisfied. Through my online searches, God made the Christian Leaders Institute visible to me. I was so happy that God provided. Within my heart, I understood to commit to His Call in Life Coach Ministry.
I am learning and know I have more and more to learn in my walk with my CLI studies. I understand now, all these years from my childhood, how God called me. He was shaping me, molding me, and training me towards His Calling. My life underwent many hardships, rejections, financial crisis, criticisms, unemployment, loss in business, etc. However, I understand that it was all for good as per Roman 8:28.
Along with me, my husband and our son are being molded by the Lord toward their callings. I sense in my spirit what the future holds for my family and me and the projects God has planned for us. Moreover, it was a wonder and co-incidence to understand that I am joining for a second Masters in Education with Andrews University, Michigan, where CLI is also located.
My Prayer
As I learn God's Word more via the Christian Leaders Institute, I pray that it will help me stand in my calling and ministry. The Life Coach Ministry study at CLI will equip me for my calling. I have seeds within my heart for a differently-abled school, care home, worship center, and counseling units in different parts of Kerala. May my walk with CLI definitely help me for laying the foundations for these seeds. God bless you all!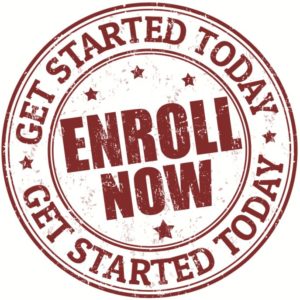 Learn more about ordination at the Christian Leaders Alliance. Interested in a low-cost degree? Check out the CLI's Leadership Excellence School.
https://cli-wp-uploads.s3.amazonaws.com/wp-content/uploads/2021/02/for-profile.jpg
853
1280
Christian Leaders News
https://cli-wp-uploads.s3.amazonaws.com/wp-content/uploads/2023/07/Christian-Leaders-Logo-PNG-3-300x129.png
Christian Leaders News
2021-02-09 10:34:27
2021-02-09 10:34:27
Life Coach Ministry Study at CLI