My name is John Pignataro, and I am called to jail ministry and free ministry training at the Christian Leaders Institute (Learn more about online Bible classes, Click Here). I was born to a family of believers in 1988 in Rockville, Maryland. I was dedicated at the Church of the Nazarene. When I was four, we moved to Lewes, Delaware. There I would spend my formative years until the age of twenty-two when I began working for the Washington DC Fire Department in 2010. I resided in the DC Metro area until 2021, when my wife and I felt God calling us to southwest Florida, where we now reside.
My Journey
I didn't grow up going to church. My parents "believed" in God but didn't really enjoy making the weekly pilgrimage to the Father's house. As I grew older, I began to question God's existence more and more, leading to my becoming an atheist. I lived my life as a moral person, but as if it were my own and not the gift from God that it is. At age 15, I became a volunteer fireman. I rose through the ranks in Army JROTC, played for metal bands throughout high school, figuring, "I did all of this myself."
On September 2, 2008, I was t-boned in my driver's door by a dump truck that ran a red light. I should have been dead. However, miraculously, I walked out of the ICU two weeks later with no substantial long term damage. I chalked it up to coincidence. In 2010, I landed my dream job with the DCFD. In 2014, I received $1.2 in a lawsuit with the company that almost killed me. I bought a house, traveled internationally, bought a truck for myself and my father, and made sure my parents were situated well. I also invested a good sum.
Challenges and Finding God through Jail Ministry
Backtracking a bit, I met a girl in 2011 whom I fell in love with. I lavished her with love and gifts and took care of her family as well. She cheated with two other men before I caught her the third time. She told the police that I wanted to kill her (which was untrue) and that she feared for her safety. They arrested and booked me on a multitude of charges, held me without bond.
To break up the monotony of life incarcerated, I decided to go to a Bible study. An older man named Bob was our teacher. Bob had been a radio tech in the Korean war and stationed in Turkey. Besides informative Bible studies, he painted pictures with descriptions of the holy sites that he visited while stationed there. I looked at it as a history lesson (my favorite subject) that bolstered every account in the Bible, God's Word.
During my pre-trial incarceration, I spent most of my free time in the Word. I prayed regularly and attended every Bible study that I could. After six months, I went before the judge and was offered a plea deal. I took it and was released to house arrest with the ability to travel to DC for work-related events (i.e., fighting to keep my job).
New Challenges
I began talking online with a woman whom I had met on a dating app. We went on a few lunch dates. She worked next door to the firehouse I parked at to meet my union representative. After a week, I had her over to my house and was very frank and honest with her about everything. She agreed to date me.
After three and a half weeks, my ex lied and said that I tried to contact her. They locked me back up in what I call my "Job" moment. It was a test to see if I would lean into God or turn away. I did the former, and the harvest was well worth the sowing season.
Incarceration lasted for another 8 months as I fought the new charges, which were ultimately deemed false and dismissed. In the end, however, I lost my job, but my new girlfriend of only three and a half weeks (now months) stood by me and picked me up when I was released.
Baptism, Marriage, and a Move
The week after my release, we began attending National Community Church in Washington, DC. My girlfriend and I were baptized on my thirtieth birthday by a pastor friend who was a volunteer fireman with me. Little did I know, he had prayed for me all of that time that I would come to know Jesus. We married shortly after our baptism in 2019.
We were active in our church and small groups and missions throughout the city. I was to go on a mission trip to Jordan in 2020 but for COVID. In September, we felt God prompting us to make a move to Fort Myers, Florida. He lined up a church, and my wife's job transfer like clockwork.
Jail Ministry Call and Study at CLI
I came to the Christian Leaders Institute because I know that God wants to use me to reach others. I would love to start a jail ministry at our new church. Then, I can use my experiences of God's grace and faithfulness to speak to those going through similar circumstances. I kept in close contact and walked with a recovering addict I met while incarcerated. He has been clean for two and a half years now after God put me at the right place at the right time to pull him out of an overdose.
My wife and I have been happily married for over two years, and I am a walking testament to God's goodness and redemption. Thank you for reading this, and may God bless you and keep you.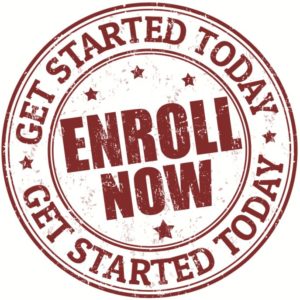 Learn more about ordination at the Christian Leaders Alliance. Interested in a low-cost degree? Check out the Christian Leaders College.
https://www.christianleadersinstitute.org/wp-content/uploads/2021/02/IMG_3824.jpg
1280
960
Christian Leaders News
https://www.christianleadersinstitute.org/wp-content/uploads/2020/07/CLI-LOGO-e1432902471812-300x94-1.png
Christian Leaders News
2021-02-07 12:45:14
2021-02-07 12:45:14
Jail Ministry Call: From Atheist to Minister