Study Anywhere in the World for Free at CLI
I am Angelique Gill, married to my wonderful Pakistani husband since 2019. We live in Amersfoort, The Netherlands currently. However, at CLI, I can study anywhere in the world that God may call us. I grew up in a Catholic family, but we only went to church on special holidays. As my dad passed away when I was two, I grew up as the only child of my mom. My mom was a gymnastics coach, and I loved coming with her to practice.
Sports, School, and Church
Unfortunately, I was an outsider from preschool to High School in my country. It had to do with me being smart and good at gymnastics. People had a hard time accepting that. They bullied me from junior high to High School for not following the crowd. The bullying made me vulnerable, feeling alone, and not accepted, however, it did not break me. At a very young age, I did not join other kids when they started smoking and going out.
Even though I was not aware of it at that time, the Lord was already having His eye on me. At age 11, I felt I had to go to the Catholic Church service on Sunday. I went there by myself for some months and also joined Sunday Bible class in the Protestant school I attended. But because I didn't really know where I belonged in faith (Catholic or Protestant), I did not continue going there. I started to train more hours for gymnastics and ballet. By the age of 16, I was training up to 20 hours a week for gymnastics and did a lot of competitions.
My Testimony
Every year we also had a gymnastics club championship. I received third and second place but had not been club champion ever. It was mostly because of nerves. At the age of 16, I wanted to become the club champion. The night before that club championship, I prayed in my bed. I said, "Lord God, if you exist, please let me win tomorrow." Amazingly, at that moment, I heard an audible male voice answer me, "I will let you win, but then you will know I am real." It flabbergasted me because we did not have any males in my house.
The next morning, I woke up and went to the gymnastics meet. Instead of being nervous as I normally always was, I was very peaceful. We started with the balance beam, and I had an excellent routine and did not fall off once. My rival got very nervous then. The other three apparatus also went great. To my surprise and others too, I became the club champion that year. What an amazing way the Lord showed His presence!
Becoming His Child
Now I knew He was real. But how could I become His child? I did not know. The Lord had it all planned out. By the age of 17, I became an exchange student in Colorado Springs, CO, USA. That was my biggest dream since I was 11. I was placed in a wonderful Christian family with whom I am still in touch today. That year changed my life forever.
My Christian family took me to an evangelical church, where I also joined a wonderful active youth group. So in October 1989 in the USA, I accepted Jesus as my Lord and Savior. For the first time ever, I got real friends at school, church, and in the gymnastics team. It was really awesome to find out I was respected and valued for the person I was. The Lord used that year abroad to grow me spiritually and mentally and prepared me for life.
Family Life
After returning to The Netherlands, I started working for the government. I married a Christian man, and we had two sons. After 12.5 years of marriage, my husband divorced me. I ended up raising my two young sons alone. In the meantime, my sons and I were struggling with severe allergies and asthma. It was a hard time but, with God's support, we were able to manage.
Growing in the Lord
After the divorce, I searched for more of God. For the past 12 years, I served in the church as a singer on the worship team, children's worker, hospitality team member, and more. However, the presence of the Holy Spirit began missing in that church. I felt stuck and doors closed. About eight years ago, I changed to a church where the Holy Spirit was very present. The Lord opened doors, and I became part of the translation team. Within a few months, I took over leadership of that team and led it up to July 2019.
Healing
Ever since 1993, I knew the Lord had a calling for me in the healing ministry. However, I never knew exactly how. I got into reading books and watching videos about Biblical healing and deliverance. Besides that, I challenged the Lord to heal me of severe asthma and allergies, so I could be His witness. He did!
After being prayed for in 2015, the Lord healed me from all allergies. Then, at the end of a conference in January 2016, He completely healed me from asthma. Hallelujah!! I was and am so very happy and thankful. After my healing, the Lord started to use me more to pray for healing for others, and He has healed many. I also started up a Connect Group in church about Biblical healing which I led for three years!
My Calling
During my quiet time with God, in January 2017, the Lord called me to be an evangelist. I was surprised by that calling and asked Him for confirmation by two people. In June 2017, I received my first confirmation from an English prophet who I translated for two days. In September 2017, I was at a big conference serving in the ministry team, when I got prophesied over by an American evangelist that the Lord wanted me to be an evangelist. I was so happy with both confirmations.
Evangelistic Training
After receiving those confirmations, I started to search for evangelistic training anywhere. In 2018, I was accepted into the School of Evangelism at Christ for all Nations (USA) and it was a wonderful week of Evangelism training. During that week, the Lord opened doors I had never imagined. He created opportunities for me to preach for the first time in Pakistan and India over Messenger, Skype, and Whatsapp. Jesus showed His faithfulness by healing the sick as well.
Mission Trip
After training in the USA, it became very obvious that the Lord wanted me to go to Pakistan as an evangelist. The Lord provided in everything, and in October 2018 I flew out to Pakistan by myself (since others were afraid to go). I had a wonderful 10 days there preaching and visiting in churches, houses, women's conferences, schools, and a sowing center. The Lord proved his faithfulness by keeping me safe during my stay there.
Marriage
After coming back from this mission trip, the Lord did something extraordinary. He got me connected over Messenger with a wonderful Christian Pakistani man. We fell in love with each other and received confirmation about our relationship from friends, pastors, and evangelists in the world. After the Lord also showed us my husband has the same calling as I do, we got married last year in Pakistan. Now we are planning to do ministry together. We wondered if there was a school that we could study at anywhere in the world.
CLI Ministry Training: Study Anywhere in the World
For years, I wanted to attend Bible School. However, I did not have the finances as a single mom, working part-time, and having to pay for everything myself. I also did not get permission from the Lord to study at expensive Bible Schools. When searching the internet, I came across the website of the Christian Leaders Institute. As I looked at it for a friend in Pakistan, the fact that CLI is a free Bible School amazed me. Further, the name of CLI got stuck in my head. After I read more about it, I felt in my spirit I was to do classes here. That's when I applied and received my scholarship for which I am very thankful. It gives me the opportunity to start my study while we are in the process of obtaining a staying permit for my husband.
My main reason to study is to get deeper into the Word. I want to grow and become an ordained pastor or minister. I also want to gain much more knowledge to use in ministry. Eventually, I would love to get a bachelor's degree or even a Master's degree. Whatever my path will be, I know that God will use me and my husband for His work. He calls us, and we will go wherever He wants us to go. That is also why CLI is the best option for me. I can study anywhere in the world and that brings tremendous freedom, peace, and joy.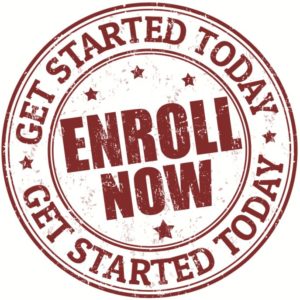 Learn more about ordination at the Christian Leaders Alliance. Interested in a low-cost degree? Check out the Christian Leaders College.
https://cli-wp-uploads.s3.amazonaws.com/wp-content/uploads/2020/08/foto-mezelf-LknIn.jpg
400
400
Christian Leaders News
https://cli-wp-uploads.s3.amazonaws.com/wp-content/uploads/2022/11/Screen-Shot-2022-11-18-at-11.13.18-AM-300x122.png
Christian Leaders News
2020-08-25 07:29:34
2020-08-25 07:29:34
Study Anywhere in the World!