My name is Sarah Bullins, and I am taking online Bible school classes at the Christian Leaders Institute (Learn more about online Bible classes, Click Here). I am a resident of Pawleys Island, South Carolina, USA. I enjoy in-depth studies on the Word of God daily. At one time, I was heading down a destructive path in life. I didn't care about anything or anyone. Then, I had an experience that awakened my spirituality – life support from a failed suicide attempt. However, I still didn't believe or want to accept Jesus. So, I leaned towards Wicca.
God kept calling me, but I continued to drift further away. Life got bad, and I was miserable. Finally, I yielded to God's call after many more failed suicide attempts. The Lord healed me completely of Hep C, a brain infection, and mental health problems! That changed my life. I said to God," I give!" He had a plan for me! Staying In God's Word helped me get stronger, and I wanted to know more, so I decided to enroll in the Christian Leaders Institute.
My Spiritual Growth Journey at CLI
Throughout my studies at the Christian Leaders Institute, I gained insights on the church's foundations and profound knowledge. I also found hope and my identity in Christ. I started the Christian Leaders Institute at first to learn more about Christianity. As time passed, I developed humility, strengthened my faith, improved my marriage, and communicated with others more effectively. My relationship with my husband has improved dramatically by letting Christ be the center of our marriage. I interact with others attending Bible study. Further, I also stepped out of my comfort zone and attended Certified Nursing Assistant classes at the Medical Training Center.
A year ago, my involvement with others was near to none. I had an intense fear of being with a group of people. The Lord spoke to me about not forsaking assembling in Hebrews 10:25, NKJV. After questioning whether I should attend a large group Bible study last year, things changed with his help via a daily Bible verse notification. Not only did I attend that Bible study and took the Certified Nursing Assistant classes at The Medical Training Center, but my husband and I also participated in the "Prayer March 2020" in Washington, DC. We had a rejuvenating experience, and it greatly helped our marriage. We needed that time together. I am still working on social anxiety, but I am flourishing by the grace of God.
The Amazing Classes at CLI
Some of my favorite online Bible school classes here at Christian Leaders Institute were Philosophy, Psychology, Introduction to Chaplaincy, Biblical Wisdom, and People Smart for Ministry. I liked all my classes. The most challenging classes were Math Class and Psychology. I took the Psychology classes when my daughter came to stay with me. That was challenging. God certainly, in my opinion, was preparing me because it was not easy having her here. Ministry Care Conversations had some excellent content, which helped me talk to her about things that a typical troubled young adult goes through. Mark Gungor's videos were funny and helpful to both my husband and me.
The Thriving Marriages class was a real eye-opener. Between Thriving Marriages, Domestic Tranquility, and Peace Smart relationships, I became a better listener and was more stable minded during a conflict. I am still in transformation mode and growing emotionally and spiritually daily as I grow in my relationship with God. I ask God to give me boldness to help others find Jesus and grow in a relationship with Him.
Life is filled with challenges and trials. I already had a taste of some trials just in the past year. While taking CLI courses, I learned that the closer you are to reaching the goals that God has for you, the more profound the enemy's attacks. The courses such as Prayer and Peace Smart gave me key principles to overcome these obstacles.
Further Studies 
I am enrolled in Regent University with the hope to one day become a Christian Counselor. I know it will not be easy. Before I can get to that point, I must endure the longevity of courses in Psychology at Regent. As long as I incorporate faith into my studies and stay focused on the Word of God, I will be successful. I will continue studying the online Bible school classes at the Christian Leaders Institute and Christian Leaders College to obtain my Bachelor's Degree in Chaplaincy while taking my Regent courses.
God Changed Me and Grew Me
I realize that it is not about me or what I want at this point in my life. It is about being the hands and feet of Christ, helping others, and advancing the Kingdom of God through holistic care. To God, be the glory! I thank God for leading me and pursuing me. My husband is shocked at how far God has brought me. I do not think either of us could have imagined that I would be the way I am today. From time to time, I still struggle with self-doubt, but who doesn't?
I would also like to thank my husband. I could not have gotten this far without his support, understanding, and patience. He has been a mighty prayer warrior on my behalf. I also want to thank everyone at CLI, my Sponsor who sponsored my scholarship, and my mentor, Chaplain A. Haynes.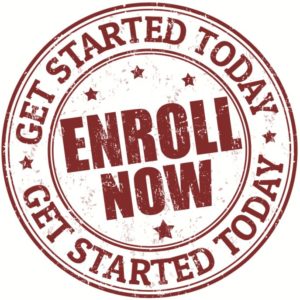 Learn more about ordination at the Christian Leaders Alliance. Interested in a low-cost degree? Check out the Christian Leaders College.
https://www.christianleadersinstitute.org/wp-content/uploads/2020/12/Online-Bible-School-Classes-1.jpg
646
585
Christian Leaders News
https://www.christianleadersinstitute.org/wp-content/uploads/2020/07/CLI-LOGO-e1432902471812-300x94-1.png
Christian Leaders News
2020-12-15 11:15:03
2020-12-16 09:51:18
Online Bible School Classes at CLI