Hello, my name is Nicholas Tackett, and I am taking free Bible classes online at the Christian Leaders Institute (Learn more about online Bible classes, Click Here). I am from the mountains of Eastern Kentucky in the United States of America. My story has been a peculiar yet spectacular one, to say the least. I grew up in the south, where most people believe in God. However, many do not have a relationship with Him and lack repentance. I was one of many such people until about a year ago, it all began to change!
My Spiritual Journey: Saved and Changed
I met a girl who was a Christian and was drawn to her kindness. She told me how she was a former atheist but now was a Christian. I felt drawn to her and who she was. What I didn't know was that it was the light that is Christ within her that drew me to her.
One day soon after meeting her, I confessed my sins and Christ as my Savior. The same night, I had a dream that I was in an elementary school cafeteria. Satan appeared as a shadow-like figure. He sat across from me, and I asked him about what God was like, etc. He answered and proceeded to reach his hand out towards me, asking, "Would you like to be my friend?" I declined and immediately awoke from my slumber! As it is written, "Resist the devil, and he will flee from you" (James 4:7b). Amen!
Eventually, I dated the girl mentioned earlier, but we broke up. Devastated and alone, I turned to the scriptures and decided to read the whole Bible. So I read it, and John 1 changed everything. Jesus was and is God, and the very thought of God dying for me was a game-changer! God revealed himself to me through his Word, the Logos. I eventually got baptized shortly after during the early stages of the pandemic. I am crucified with Christ and at peace with the Lord.
Free Bible Classes at CLI
Sensing God's call in a passion for evangelism, I learned how to share my faith with others and grew in it. I felt a deep burden for the lost that still carries onward to this day. Eventually, my knowledge and hunger grew, and I started sharing the need for Bible knowledge with others. Many don't read the Bible. It surprised me how many lacked a proper understanding of the Scriptures.
My family and friends have acknowledged my gift in teaching. To me, teaching and evangelism go hand in hand in fulfilling the great commission. What a blessing!
My goal at the Christian Leaders Institute is to become ordained and ultimately receive a Bachelor's degree in Divinity. I want to further my studies and prepare to serve our Lord Jesus Christ and feed His sheep. Already, I am soaking up so much like a sponge as I take these Bible classes. I am excited about my future in ministry, thanks to this great opportunity, and the people behind it here at CLI make it available to me and countless others. May the grace of our Lord Jesus Christ, the love of God the Father, and the fellowship of the Holy Spirit be with you all. Amen.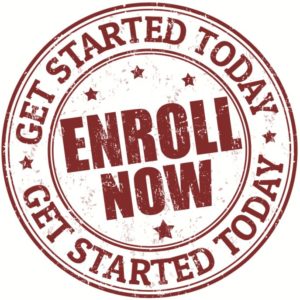 Learn more about ordination at the Christian Leaders Alliance. Interested in a low-cost degree? Check out the Christian Leaders College.
https://www.christianleadersinstitute.org/wp-content/uploads/2020/12/Bible-Classes-1.jpg
976
826
Christian Leaders News
https://www.christianleadersinstitute.org/wp-content/uploads/2020/07/CLI-LOGO-e1432902471812-300x94-1.png
Christian Leaders News
2020-12-10 10:00:13
2020-12-10 10:00:13
Bible Classes for Free Online at CLI