My name is Herma De Haan, and I am taking free online ministry school training at the Christian Leaders Institute (Learn more about online Bible classes, Click Here). I was born in Jamaica, Bath Mountain, and I live in the Netherlands for 26 years. From a family of 9 children, I am the second child. I am married to a wonderful Dutchman. The Lord has blessed us with two lovely children, a girl, and a boy. My husband and I met through being penfriends.
My Early Years
For my education, I attended Secondary School and did Clerical Study at a Community College. In my country, I used to attend church on Sundays with my family. For the weekday service, I went with my aunt and cousin to the Bible Study.
My teen life was tough. My family was impoverished. I had to drop out of classes on Fridays, many times to work two days to pay my traveling expenses to school. I went to the market with one of my neighbors to sell things from my father's farm to buy my school clothes and shoes, etc. Many times, I could not afford to buy a frozen bag of juice for 5 cents. But thank God, I did not die because God had a plan for my life.
The fear of God was in me, and I knew God was calling me. I wanted to give my life to God but never did so. My friends and worldly pleasures distracted me. I committed adultery and fornication. However, I thank God for not allowing me to continue in my rebellious life.
My Nighttime Dreams Woke Me Up to the Truth 
In the 90s, I started having dreams that Jesus was coming back. One night, I dreamt that I was at a church and Jesus came. The Christians were rejoicing and praising God. Then they started to leave the church to go where Jesus was. I followed them. I was walking in front of the crowd. After passing a crossroad, I turned around and noticed that no one was behind me. Everyone had disappeared. I did not know what to do.
I decided to go back to the crossroad. When I arrived there, I decided to turn left, but it was a dead-end road with a cliff. I noticed a rope was hanging down at the side. Quickly, I climbed up it to go over to the other side. But the rope was cut, and I landed in hell. I saw many dead people from my village. However, I did not want to associate with them. I stood by myself and was very sad, almost crying. It was terrifying because there was no way out of that place. The dead people were doing the same worldly things. I tried to pray, and then suddenly, I got out of my dream.
Free Ministry School Training at the Christian Leaders Institute
I immediately woke up my husband and said, "Do you know where I am coming from? Hell." Therefore, the next Sunday, I went to church. Three months later, I was baptized. I know the Lord wants to use me to win souls for his kingdom. That's my dream to lead the lost souls.
I thank God for leading me to the Christian Leaders Institute. I also thank the Christian Leaders Institute for the free ministry school training it is offering online. May the Lord continue blessing your ministry! This ministry school training will give me more confidence in the work I am called to do. I am teaching in the Bible study, evangelizing, and a prayer warrior.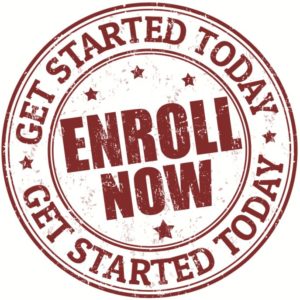 Learn more about ordination at the Christian Leaders Alliance. Interested in a low-cost degree? Check out the Christian Leaders College.
https://www.christianleadersinstitute.org/wp-content/uploads/2020/12/Ministry-School-Training-1.jpg
1030
772
Christian Leaders News
https://www.christianleadersinstitute.org/wp-content/uploads/2020/07/CLI-LOGO-e1432902471812-300x94-1.png
Christian Leaders News
2020-12-22 11:02:35
2020-12-22 11:02:35
Ministry School Training Free Online