To God Be the Glory for My Story
My name is Jasmine Simons. I have a Life Coach ministry call and am studying at the Christian Leaders Institute (Learn more about online Bible classes, Click Here). I am 33 years old and live in the United States of America and love Jesus with my whole heart and soul. To live my life totally and completely sold out for Him is my desire. However, things weren't always this way. Come with me as I take you on a trip down memory lane to let you know how I got to this place in my walk with Christ.
My Youth and Struggles
I was born in San Diego, California. However, I grew up in Cleveland, Ohio. My parents got divorced when I was fairly young. My brother and I lived with my mother and her family in her hometown of Cleveland, Ohio. In my youth, we struggled financially. As a result, we moved often and usually lived in places that were quite crowded with other family members.
While my mother and my aunt, who lived with us with her son for a good portion of my youth, went to work daily, the kids pretty much fended for themselves. I remember being hungry at times. So, I walked to the local grocery store to see if someone would allow me to push their grocery cart to their vehicle and unload it for them for $1. Then, I could buy food for my brother and me. I also remember being molested several times before the age of 10 by friends and family members. But I dared not tell anyone. Instead, I found other ways to cope. I threw myself into reading at first. Later, it was boys. Then, it became drugs.
By the age of 16, I had moved out of my mother's home and into the home of an older man. I was an exotic dancer. Pretty much from that point forward, my life was on a downhill spiral. I married a couple of years later. That marriage was mentally, physically, and emotionally abusive and ended in divorce. I jumped from relationship to relationship after that, had a few children, and experienced a dark depression, unlike anything I'd ever experienced in my life. It was during that time that I tried to take my life 3 times in 3 months. The third time I tried to jump off of a cliff.
Saved by God's Grace
However, God had other plans for me, and, by the grace of God, my uncle caught me right before I went over the edge. After getting out of the Psych Ward again, I got into a rehab facility that required me to move out of town. Go figure, the name of the rehab center was N.O.A.H., as in Noah's Ark. It was there that I re-surrendered my life to Christ. I first gave my life to Christ when I was about 10 years old and struggled with my faith most of my life until this point. At NOAH, I had no family and no friends there. But I had God, who loved me back to life!
Life Coach Ministry Call and Study at CLI
Now, here I am 3 years later, by God's grace and mercy, answering the call on my life to pursue ministry full-time. I never in a million years would've thought that God would've chosen me for an assignment such as this. However, I never would've thought that He would ask me to write a book or start a non-profit organization to help women worldwide "Awaken" to their true identity in Christ. But He did! And I'm so thankful that I answered the call. Now, I am at the Christian Leaders Institute, ready and willing to pursue my Life Coach Ministry call and ordination in Christ. The sky is the limit after that!
As a single mother of 4 children, taking free courses at CLI has been a Godsend. Ever since I've found this school, I haven't been able to stop thanking God for His faithfulness. I pray that my story, journey, and testimony will encourage, inspire and motivate that person on the fence about pushing forth in purpose. Just know that if God did it for me, and He is no respecter of persons, He is more than willing and able to do it for you too! Only believe and do not doubt! God bless you!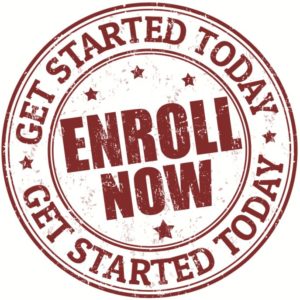 Learn more about ordination at the Christian Leaders Alliance. Interested in a low-cost degree? Check out the Christian Leaders College.
https://cli-wp-uploads.s3.amazonaws.com/wp-content/uploads/2021/01/File_000-33.png
343
343
Christian Leaders News
https://cli-wp-uploads.s3.amazonaws.com/wp-content/uploads/2022/11/Screen-Shot-2022-11-18-at-11.13.18-AM-300x122.png
Christian Leaders News
2021-01-26 10:31:11
2021-01-26 10:31:11
Life Coach Ministry Call and Study at CLI