From Stray Dog to Sheepdog: My Walk with God
My name is Adam Stirland, and I am taking free courses for ministry at the Christian Leaders Institute (Learn more about online Bible classes, Click Here). I live near Preston in Lancashire, the UK, with my wife, our dog, and 2 cats. We plan to emigrate to Canada in the next 2 or 3 years and begin the next chapter of our lives together. I am a sysadmin and software engineer by trade. I currently work for a large organization developing software for in-house use and maintaining the servers it runs on.
Outside of my religious studies and day job, I also enjoy reading, making music, working on engines, and electronics engineering. I have a passion for sustainable, self-sufficient living and growing my own food. I'm slowly but surely turning the garden at my house into a micro-farm.
My Journey to God
I was raised a Roman Catholic by my RC mother and Protestant (CofE) father. Still, as I entered my teens, I strayed away from religion, pulled by the temptations that usually lead a teenage boy away from the Lord. I have always maintained an interest in theology, particularly Christianity. Still, I had turned to a form of atheism or agnosticism as far as my belief in the Lord was concerned, and this is how it stayed for approximately the next 15 years.
I dabbled in various belief systems during this time (mainly Wicca and other Northern European pagan traditions). While the history and symbolism were fascinating to me, they still left me with a hole that needed filling.
My return to my walk with God began around 2016/17, after I was gifted a free ebook version of the ESV Global Study Bible. Initially, I was interested in the notes and commentaries' historical aspects and the various pictures, maps, and charts. However, it wasn't long before I started reading the Gospels and Scriptures. I also started to draw parallels with my life. The death of my beloved Grandfather at around this time moved me to search for more answers. I searched the Bible, and as I read more, I felt the hole in me starting to close. This was the beginning of my journey back to the Lord, not as a Roman Catholic, but as a Protestant with Calvinist leanings.
My Calling
That was the beginning of my personal journey back into the arms of the Lord. Still, the world events in 2020 brought everything into sharp focus for me. I decided to minister to people in need and provide spiritual support and comfort when people needed it most. After reading the scripture, talking to pastors, priests, ministers, and some deep soul searching, I understood the path the Lord was showing me. I began looking for ways to reach it by educating myself in Theology. Also, I studied how to help care for my fellow man in both spiritual and mental health matters. The question then became, "How?" I am not a rich man despite having a full-time job. That job also prevents me from enrolling in full-time education in a University, College, or Seminary.
Free Courses for Ministry at CLI
At this time, I discovered the Christian Leaders Institute with its wonderful array of free and paid courses. Then all the pieces of the puzzle clicked with me. For the first time, I truly felt I understood God's plan for me. I felt that He did indeed walk beside me.
The free courses for ministry are an absolute gift from God! The opportunity to absorb this knowledge and use it to help my fellow man is an honor. Every course is packed with useful and interesting information! It is a modern miracle that this is available to everybody around the world free of charge! Usually, you would need to attend an actual seminary and spend £1000's to get a similar education.
CLI has put me firmly on the path the Lord has picked for me by providing the education I need to fulfill my calling to minister to the needy. I am forever grateful to them for raising me up in this way.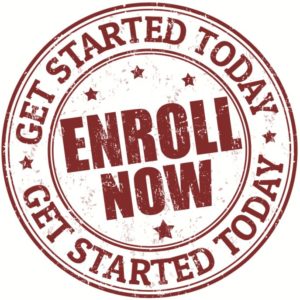 Learn more about ordination at the Christian Leaders Alliance. Interested in a low-cost degree? Check out the Christian Leaders College.
https://cli-wp-uploads.s3.amazonaws.com/wp-content/uploads/2021/01/Free-Courses-for-Ministry-1.jpg
1030
1013
Christian Leaders News
https://cli-wp-uploads.s3.amazonaws.com/wp-content/uploads/2022/11/Screen-Shot-2022-11-18-at-11.13.18-AM-300x122.png
Christian Leaders News
2021-01-27 09:33:32
2021-01-27 09:33:32
Free Courses for Ministry Study at CLI