My name is Johan Scheepers, and I am receiving global ministry training online at the Christian Leaders Institute (Learn more about online Bible classes, Click Here). I was born in 1969 in South Africa, Gauteng, and since I can remember, I have been in church-life. When I say "church-life," I mean my parents have been helping out in several different ministries in our church at that time. Now I know why because the Lord revealed to me the origin of my father's heart, which was a Levite-heart. He served in the temple, if I can describe it like that. I have the same heart, so I am a Pastor in Middelburg, Eastern Cape, South Africa.
My Journey
I fooled around a lot after my High-School years until I joined the Armed Forces in my country. However, instead of going full into the army, I joined a band sponsored by the army to minister to other army camps. We could even minister to schools and churches outside the army as well. During this time in my life, I realized my love for ministering to people I did not know in towns I did not even know existed.
After the army, I still experienced a sense of being lost. My mom suggested I start my studies to become a pastor. I finished those studies partly through the Apostolic Faith mission and the Full Gospel church theology colleges. I served a few years as a youth pastor in Alberton in Gauteng at a Full Gospel church. During this time, I also married my wife, and we have three wonderful kids. Two of them are serving God, and we are still praying for the third.
A New Direction and Global Ministry Training
I left the full-time ministry for financial reasons and started to work in the secular sector. However, it was a very intense, frustrating time of my life. It is funny how easily we tell ourselves that a second-hand life outside of God's purpose for our lives can be our standard for our life. We tend to get comfortable in this life.
Well, God changed all this in my life when the Holy Spirit made revelations in God's Word to me. It snowballed from there until I accept an Assistant Pastor's position in Middelburg, Eastern Cape. There, I grew so much spiritually and in my character. During my time in Middelburg, God revealed my global ministry for the nations. I had an opportunity to go to Kenya and ministered there in Kisii with a mission. I saw the power of God flow in a way I have never experienced before, and I was sold for this vision of God for my life.
During this time in Middelburg, I learned about video editing and recording, multi-media producing, worship leading, selecting songs, preparing worship programs, etc. So was this period in my life worth it? Yes, yes, and yes again! As I am waiting for my next season, I am receiving global ministry training at the Christian Leaders Institute to be better equipped for my next steps in ministry as God leads me. I know the best time in my life is yet to come.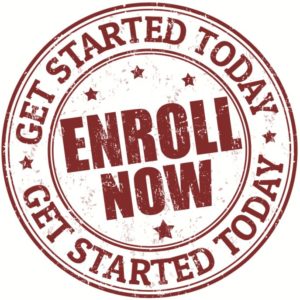 Learn more about ordination at the Christian Leaders Alliance. Interested in a low-cost degree? Check out the Christian Leaders College.
https://www.christianleadersinstitute.org/wp-content/uploads/2021/01/2020-EDITIED-foto-van-Johan.jpg
579
528
Christian Leaders News
https://www.christianleadersinstitute.org/wp-content/uploads/2022/09/Screen-Shot-2022-09-09-at-10.48.33-AM-300x126.png
Christian Leaders News
2021-01-25 10:43:01
2021-01-25 10:43:01
Global Ministry Training at CLI