My Ministry Calling
My name is Vincent Akumbi Aura, and I am thankful to learn the Bible and train for ministry at the Christian Leaders Institute (Learn more about online Bible classes, Click Here). I am from Nairobi, Kenya. Currently, I am employed and enjoy finding space and time to do ministry. I am the second born in a family of 4 children – 3 boys and 1 girl.
As a child, my family was not that spiritual. However, while growing up, we were taught the value of going to church and having a faith-based life. My mom enjoyed serving in the church as a choir member, which she sadly dropped later on. My dad never was much into church-going. His life was mainly about struggling to make ends meet to have food and the privilege of going to school.
I managed to do a diploma in IT. Then, after a few years of challenges getting a job, I got an employment opportunity. While all this was going on, I met a lady whom I immediately fell in love with. In our enjoying the sparks of romance, she got pregnant with our daughter. This, I came to discover, became a calling unto salvation.
Call unto Salvation
When our daughter was born, my wife immediately got sick and never got the privilege of caring for her baby. This escalated the events so much that I cried out to God for healing and delivering my wife. I went to the altar, gave my life to Christ, and made a covenant with God. If He would heal my wife, then I would forever dedicate my life to Him and serve Him till my last day on earth. A few months later, my wife got healed! I have kept my promise to God to-date. We now have 2 beautiful daughters.
In ministry, I started as an usher and then joined the praise and worship team. In my commitment to ministry, I was allowed to be one of the youth group leaders. From there, I went on to be a youth leader, then a youth pastor, and finally, an associate pastor. It has not been smooth sailing, as I have gone through my own fair share of ministry trials.
Wanting To Learn The Bible Led To CLI
In maintaining my walk, I created a blog where I post my motivation and teaching posts. I also look for all the available Bible-teaching sites that I can do personal studies. Thus, I have grown in my knowledge of the Word and my faith as well. At my workplace, I recruited a group of young believers who, daily, share Bible devotionals and pray with the team in every meeting.
Finding the Christian Leaders Institute site was the Lord's doing. It has always been my passion to find a Bible institute where I can learn the Bible and train in ministry. However, most colleges are costly, and finding time to study and work is challenging for me.
I pray that God may continue holding and sustaining me as he blessed CLI in the work you have set out to do.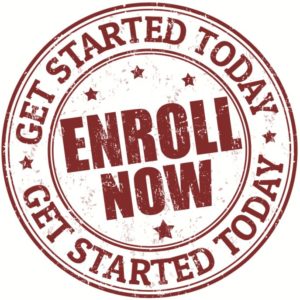 Learn more about ordination at the Christian Leaders Alliance. Interested in a low-cost college degree? Check out the Christian Leaders College.
https://cli-wp-uploads.s3.amazonaws.com/wp-content/uploads/2021/02/v1.jpg
638
957
Christian Leaders News
https://cli-wp-uploads.s3.amazonaws.com/wp-content/uploads/2022/11/Screen-Shot-2022-11-18-at-11.13.18-AM-300x122.png
Christian Leaders News
2021-02-18 11:20:42
2021-02-18 11:20:42
Learn the Bible and Train for Ministry at CLI