Hello, my name is Jason DiFalco, and I am excited to learn ministry and the Bible at the Christian Leaders Institute (Learn more about online Bible classes, Click Here). Born and raised in Yonkers, NY, I currently live in Melbourne, FL, since I was 22 years old.
I graduated from the Culinary Institute of America with an associate degree in culinary arts. I love cooking, but I also discovered I didn't love it as a career. So, I obtained a CDL class A license and drove a truck for a local beverage distributor.
Praise the Lord for His Sovereignty
I'm happily married to my wife of 19 years, Darlene, and the father of 15-year-old twins. We attend an amazing church here in Melbourne. It is where the Holy Spirit entered me, and my life was changed.
I grew up not attending church regularly and didn't go at all from a young teenager (after my confirmation) until about 39. Looking back, I definitely lived a life in sin. After I was introduced to this church, I regularly attended and finally realized I've been doing life wrong and not following Jesus the way I'm supposed to. During one service, I felt the Holy Spirit enter me. The Lord said to me, "You are ready!" Two weeks later, I was water baptized and proclaimed my love and belief in Jesus. It was the greatest day I've ever had.
Learn Ministry at CLI
I currently serve our church in guest services as well as leading a few small men's groups. One class I lead was Kingdom Man by Tony Evans. This teaching really spoke to me on so many levels. I need to be the man God created me to be! And that's what I intend to do.
Our associate pastor and head of our family ministries introduced me to the Christian Leaders Institute. He said CLI is a great way to learn, grow, and flourish in ministry. I feel led to focus on life coach ministry. Through experience, I know living a life in sin without Jesus is not living at all! With Jesus, we've already won!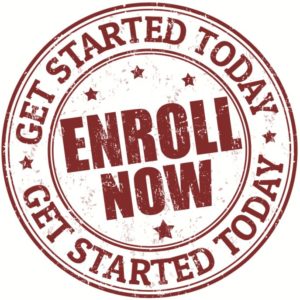 Learn more about ordination at the Christian Leaders Alliance. Interested in a low-cost college degree? Check out the Christian Leaders College.
https://cli-wp-uploads.s3.amazonaws.com/wp-content/uploads/2021/02/DDFD6F9B-11EE-4316-BC53-67C56A11AC2E.jpeg
1577
1163
Christian Leaders News
https://cli-wp-uploads.s3.amazonaws.com/wp-content/uploads/2022/11/Screen-Shot-2022-11-18-at-11.13.18-AM-300x122.png
Christian Leaders News
2021-02-19 10:17:40
2021-02-19 11:49:35
Learn Ministry at the Christian Leaders Institute