Hello everyone! My name is Cathy Gore, and I am excited to be studying the Bible and evangelism at the Christian Leaders Institute (Learn more about online Bible classes, Click Here). I am 57 years old and live in Greenwood, Mississippi, USA, with my wonderful husband of 13 years and our fur baby, Fudge.
My Early Years
My mother passed at the age of 31 from chronic hypertension. She left behind 5 girls ages 13, 12,11, 9, and 4 (I was 9). After her death, my grandfather moved us from Illinois to Mississippi to live with him and my grandmother. Before my mother's death, I can't remember attending church, although my older sisters said we did. My grandfather had not accepted Christ at the time, although he did before his death. However, my grandmother had given her life to the Lord 5 years before my mother passed.
After coming to live with them, we attended church religiously (Bible Study, Sunday School, Evening Service, Night Service). Sadly, that only lasted a few years until I lived with my Daddy in another town in Mississippi, where there wasn't any Christian influence. But I never forgot what was instilled in me those few years. I remember my grandmother had a Bread of Life on the table. Before each meal, we picked a scripture out, read it, and said grace before eating. Further, not only did we go to church faithfully, but we also went to people's houses for service. Even now, I can still recall wanting what those people had.
Salvation
I gave my life to the Lord in October of 2000. Since the beginning of my salvation, God always dealt with me in dreams. In one particular dream, I was on a fish bank fishing. Each time I threw my hook in the water, actually before the hook could hit the water, I was bringing in fish one after the other (I had never seen anything like it). The Spirit of the Lord spoke to me and said those are not fish in the literal sense, but they are souls that I (His vessel) would win for His Kingdom! Glory!
The journey has not always been easy. I have faced so many obstacles that have delayed the call God has on my life. However, through it all, I have never had a desire to turn back to the pleasures of sin. I wouldn't change anything. All that we encounter in this life is for a purpose, whether good or bad, whether success or failure. I know my Father can and will work it for our good! Hallelujah!
Studying the Bible and Evangelism at CLI
I am interested in studying the Bible, God's Word, and everything that pertains to Evangelism. My desire is to be more effective in what God has called me to do. I also have had some college experience in the past, going for my Bachelors in Psychology at a Christian University since I want to be a Christian Counselor. Then, I can help bring healing to people from a natural standpoint through the Word of God. I stopped before I got my degree because the expense was too much.
I am so thankful for the young minister that drives for FedEx. One day when making a delivery, he came in with two Christian Leaders Institute pamphlets. Normally, I would have been in my office, but I was on the main floor that day. He gave one to me and one to my coworker. I knew then that it was time for me to get about my Father's business. My encounter with the young minister on that day was not by chance but ordained by God!
I am looking forward to learning new things at the Christian Leaders Institute to advance God's Kingdom further. Be Blessed!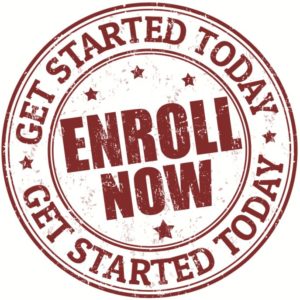 Learn more about ordination at the Christian Leaders Alliance. Interested in a low-cost college degree? Check out the Christian Leaders College.
https://cli-wp-uploads.s3.amazonaws.com/wp-content/uploads/2021/02/Studying-the-Bible-1.jpg
801
513
Christian Leaders News
https://cli-wp-uploads.s3.amazonaws.com/wp-content/uploads/2022/11/Screen-Shot-2022-11-18-at-11.13.18-AM-300x122.png
Christian Leaders News
2021-02-20 08:32:33
2021-02-20 08:32:33
Studying the Bible and Evangelism Training